Fewer Silos
More Flexibility
Publicize events anywhere with easy share and embed options.
Consolidate events from multiple sources into one view. Decentralize event management efficiently and securely.
Reduce information silos across organizational units and increase transparency for better collaboration.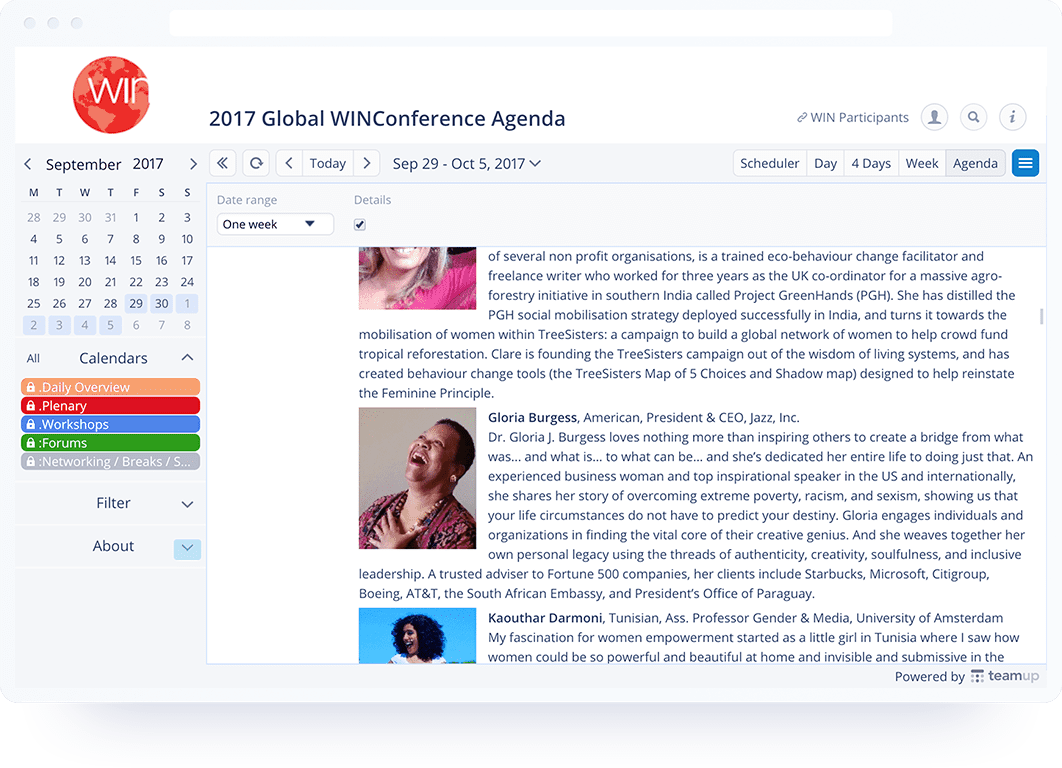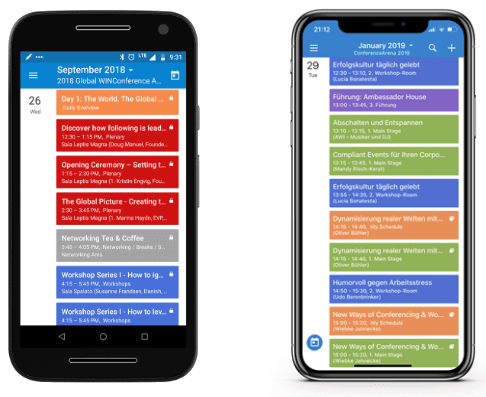 Teamup Is No Ordinary Calendar
Use color-coded sub-calendars to organize people, resources, and categories related to events. Share an entire calendar or only the events relevant to your target users. Share and promote individual events effortlessly.
Turn on event signups, set a deadline and a maximum. Export signups by event or by sub-calendar. Use time-stamped event comments to answer questions and promote participation.
Work efficiently with specific recurrence rules and keyboard shortcuts. Drag-and-drop to move or copy. Prevent double booking and use custom event fields and event signup to capture the right information.
Create detailed events with the full-featured event editor: inline images, hyperlinks, text formatting. Rearrange event fields as needed. Upload and share files from your computer or cloud storage.
Use Teamup's powerful apps for iOS or Android with built-in sharing options to other apps, social platforms, and more. Create and share an event page from mobile, update details on the go, and always stay informed.
Get Started:
Organize with Sub-calendars