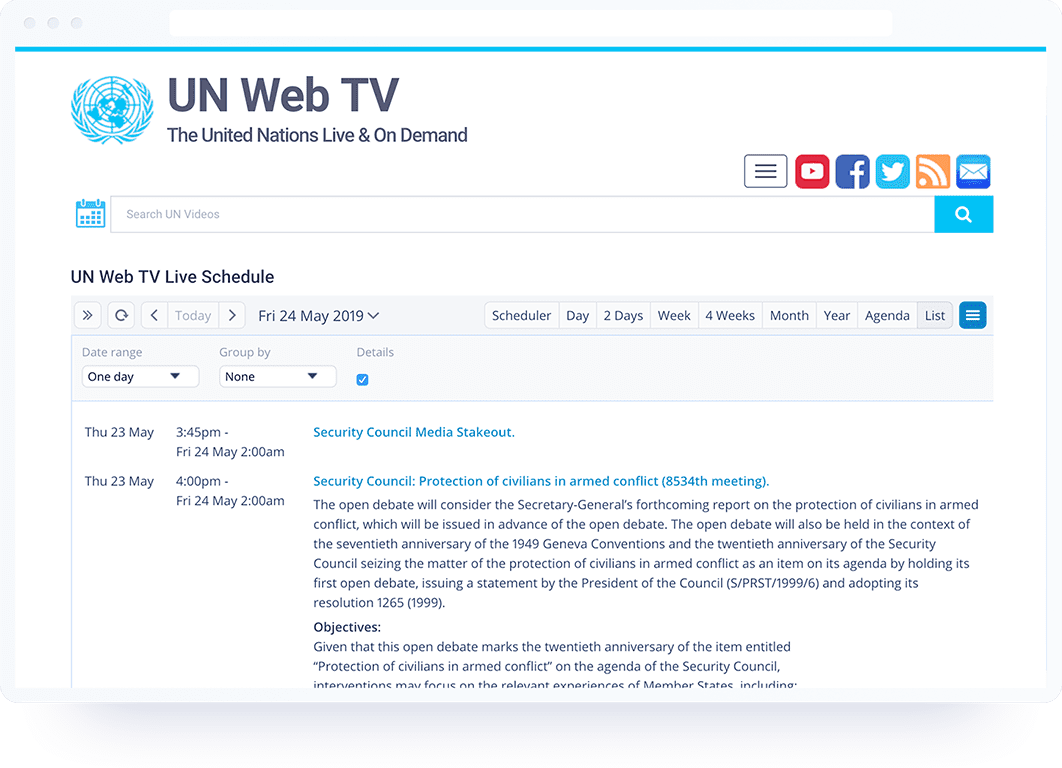 Publicize events anywhere with easy sharing and embedding options.
Consolidate events from multiple sources into one view. Decentralize event management efficiently and securely.
Reduce information silos across organizational units and increase transparency for better collaboration.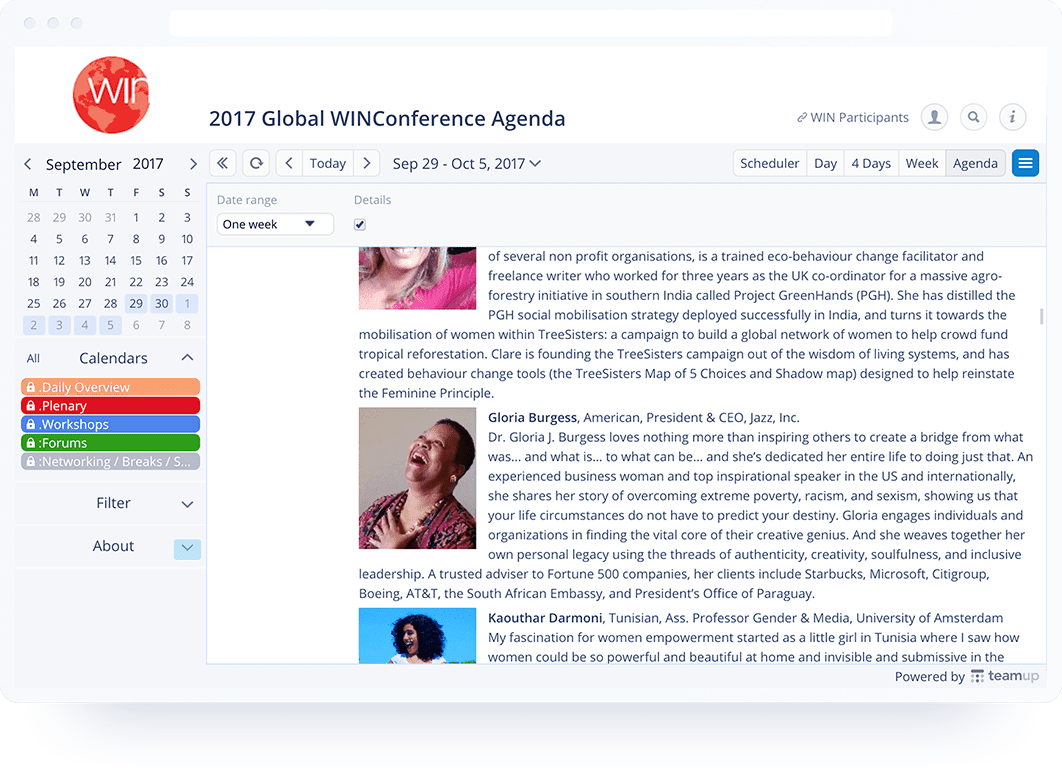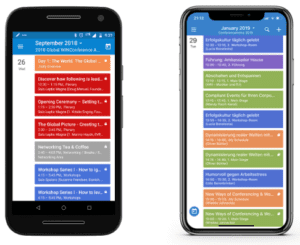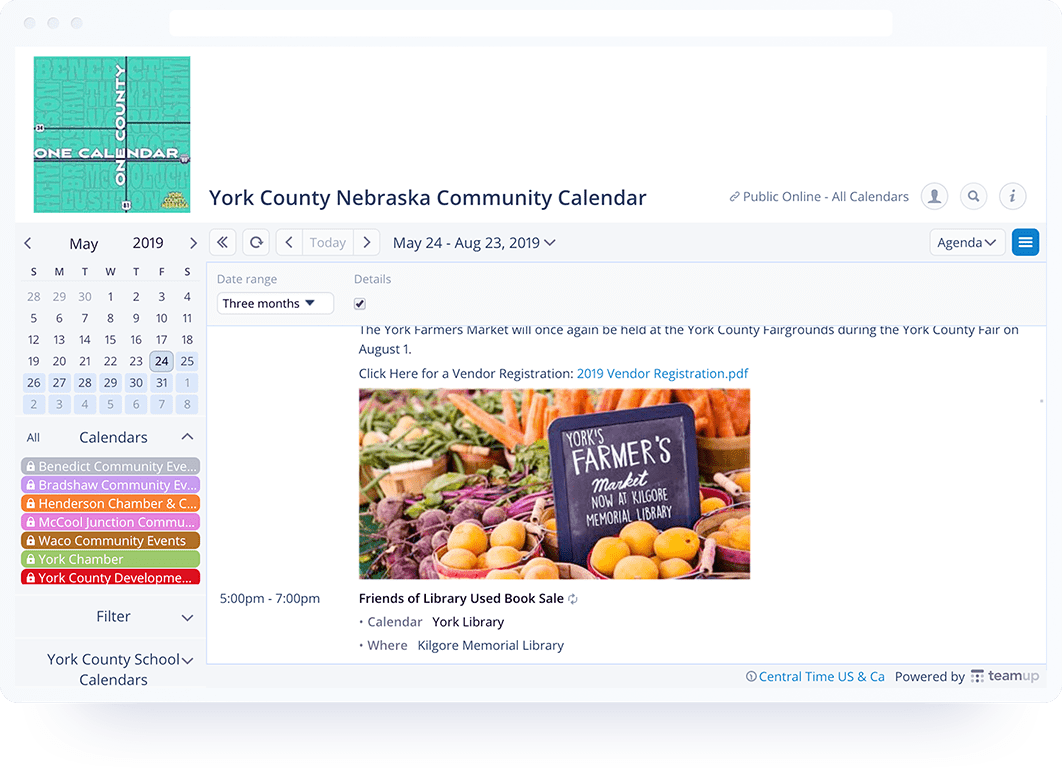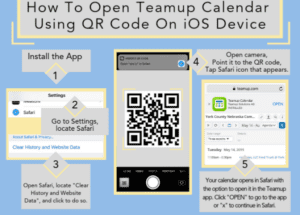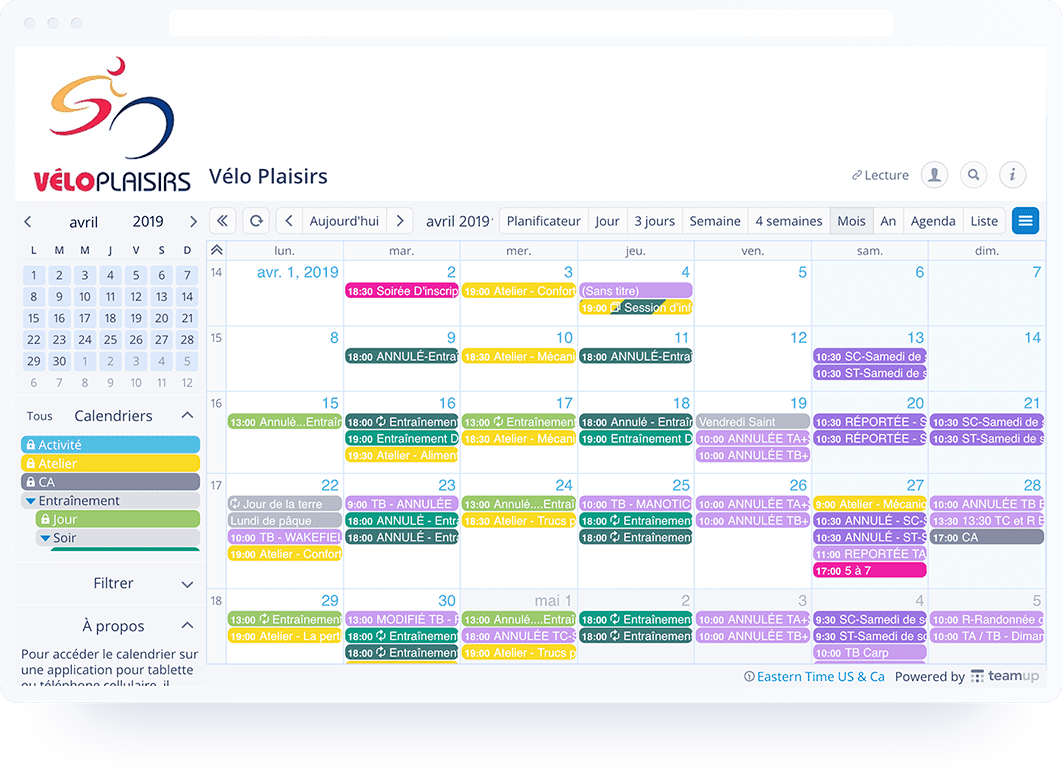 "Our volunteers can add or modify events on the go, which makes administration and scheduling much easier. Plus, everyone can check updated information for events anytime; it's easy to view event details or check the calendar on your mobile device."
Benoit Rouleau – Vélo Plaisirs
How People Use Teamup & What They Say
"We have been able to centralize our different calendars (mainly deployments and external opportunities) into a user-friendly place, and this is great!" Wonderful to hear you've made such a great use of Teamup!

— teamupthanks (@teamupthanks) April 25, 2021
"I discovered your work and I'm a great fan ! I'm now working on migrating a big community driven Google Agenda aggregated calendar to your product." Thank you Nicolas!

— teamupthanks (@teamupthanks) February 1, 2021
"We use custom fields to allow people to search for groups by language, chapel name, or faith tradition. Your excellent support for showing calendars in a viewer's local time zone is what makes this all work for us." Thanks Roger for sharing! https://t.co/EuHp3H0eS2

— teamupthanks (@teamupthanks) April 25, 2021
"As an administrative assistant, this app allows me to easily coordinate and keep an updated schedule for my boss as she is on the go without multiple communications. She can easily open and see a color coded calender. Best ever!" Thank you Amber!

— teamupthanks (@teamupthanks) January 25, 2021
Easy to Share
Use color-coded sub-calendars to organize people, resources, and categories related to events. Share an entire calendar or only the events relevant to your target users. Share and promote individual events effortlessly.
Signups and Comments
Turn on event signups, set a deadline and a maximum. Export signups by event or by sub-calendar. Use time-stamped event comments to answer questions and promote participation.
Flexible, Practical
Work efficiently with specific recurrence rules and keyboard shortcuts. Drag-and-drop to move or copy. Prevent double booking and use custom event fields and event signup to capture the right information.
Detailed Event Editor
Create detailed events with the full-featured event editor: inline images, hyperlinks, text formatting. Rearrange event fields as needed. Upload and share files from your computer or cloud storage.
Mobile Apps
Use Teamup's powerful apps for iOS or Android with built-in sharing options to other apps, social platforms, and more. Create and share an event page from mobile, update details on the go, and always stay informed.
Get Started:
Organize with Sub-calendars