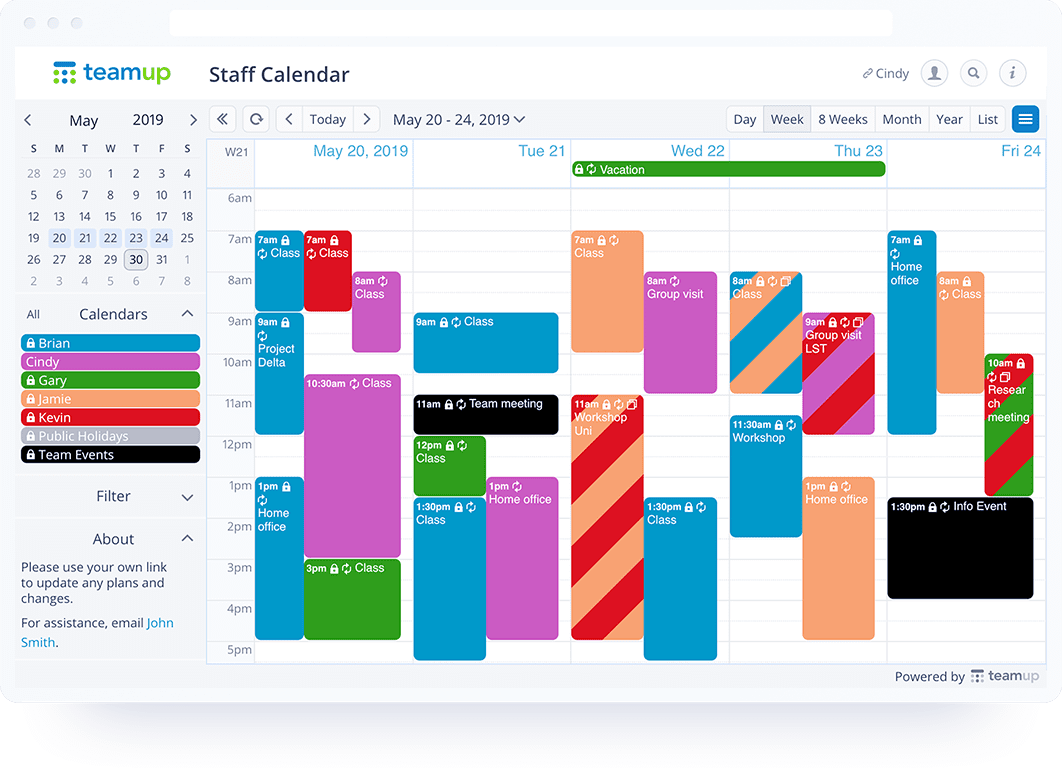 See who, what, where, and when for your whole team at a glance.
Communicate efficiently with fewer emails, messages, spreadsheets, or copy-pasting information.
Provide autonomy without risk with customized calendar access for individuals and groups.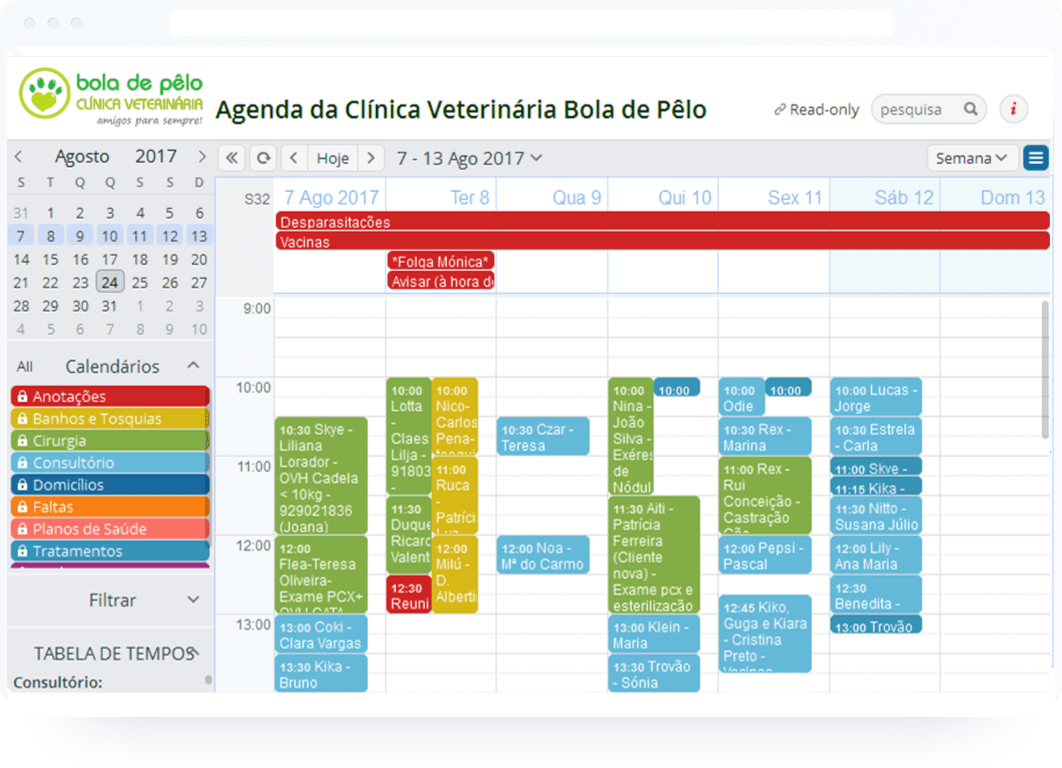 "We have a staff of 14 people and it was always difficult to keep track of where everyone was. The Teamup Calendar allows us to easily coordinate schedules for joint meetings and allows us to see what meetings others are going to resulting in better office communication & collaboration."
President & CEO, a small business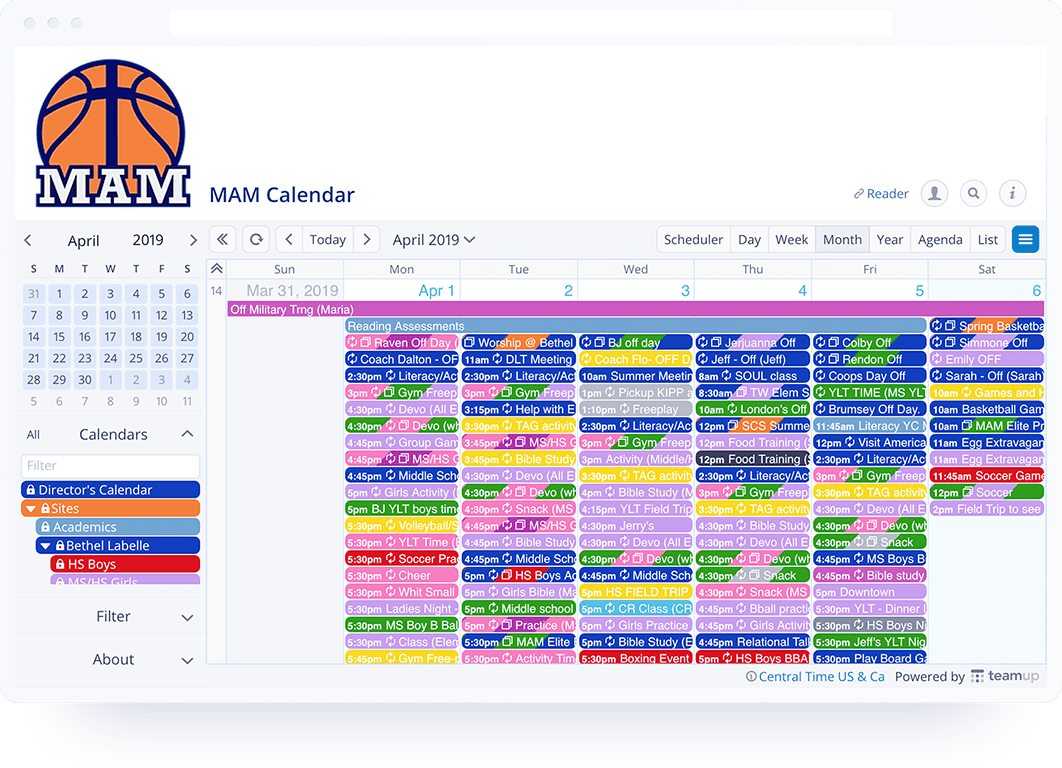 "With over 90 staff and 8 sites across the city of Memphis, our organization had a communication problem. Too many emails and different calendars to keep up with. Now TeamUp helps our staff across the city communicate and be on the same page."
Jonathan Torres, Memphis Athletic Ministries
How People Use Teamup & What They Say
"We use TEAMUP to manage a team of global corporate event producers and related production teams. The notifications feature is an extremely useful addition. Thank you!" Thank you Gregory!

— teamupthanks (@teamupthanks) March 20, 2021
"THANK YOU! This calendar rocks, our whole office absolutely loves it. We are an architecture firm based in NYC." Thank you Mike!

— teamupthanks (@teamupthanks) March 26, 2021
"I wanted to say a huge thank you for the Teamup platform. I use it day-in, day-out for our business and have been doing so for nearly three years now. It has massively increased our efficiency and just makes the whole job so much easier." Thank you Daniel! #efficiency #useful pic.twitter.com/U29VGAsJ4s

— teamupthanks (@teamupthanks) December 18, 2020
"Coordinating vacations among my team. Love how it's accessible anywhere and you just need the link. Multiple people can add to the calendar without logging in. Very user friendly." Thank you Manny!

— teamupthanks (@teamupthanks) April 15, 2021
Organize with Colors
Use color-coded sub-calendars to organize people, places, or events. Assign a sub-calendar to a team member, a resource, a project, a process… anything! Arrange sub-calendars in folders and show or hide as needed.
Flexible, Practical
Work efficiently with specific recurrence rules and keyboard shortcuts. Drag-and-drop to move or copy. Prevent double booking and use custom event fields and event signup to capture the right information.
Easy to Share
Share an entire calendar, selected sub-calendars, or individual events. Manage, modify, or revoke calendar access easily. Create stand-alone event webpages with a click, and easily share events on mobile.
Manage centrally with 9 levels of access permissions to allow the right calendar access for the right person or team. Use add-only and modify-from-same-link to track changes. Use read-only for secure sharing without data risk.
Get Started:
Organize with Sub-calendars