Nearly one and a half million peole in over 150 countries use Teamup every month. From families with toddlers to teams in large multi-national corporations, from school teachers to crane operators, so many people have demonstrated their creativity in using Teamup to get better organized and solve real world problems. For more inspiration, check out some real-life calendars and case studies!
You're very welcome to share your stories. Thank you!
We are huge fans… have been with you now for years. We were early adopters of Teamup under another company of ours, and now near all of our network uses Teamup. Bottom line, your product brings about increased efficiencies (i.e. time, communication, integration). Keep it up….
❤ Dennis Kelly, USA
I love using Teamup. It is a great tool to use for our daily lives in our family.
❤ Robert Fulton
We switched from Outlook to Teamup about 2 months ago and have heard nothing but excellent feedback from our employees and clients alike!
❤ Lindsey Bunnell
Yesterday I tried your calendar solution for the first time and what can I say, I really do like your calendar web page. It is the best one I have tried so far! I love that you can customize it, that it is online, that you have a great selection of colours and it can be quite easy to set up. I like that it will adjust its size to fully display all activity on that day (not just hide stuff like outlook does). I also like that that you have a good selection of Day, Month, Year periods to be able to get the view you need.
❤ Paul Stone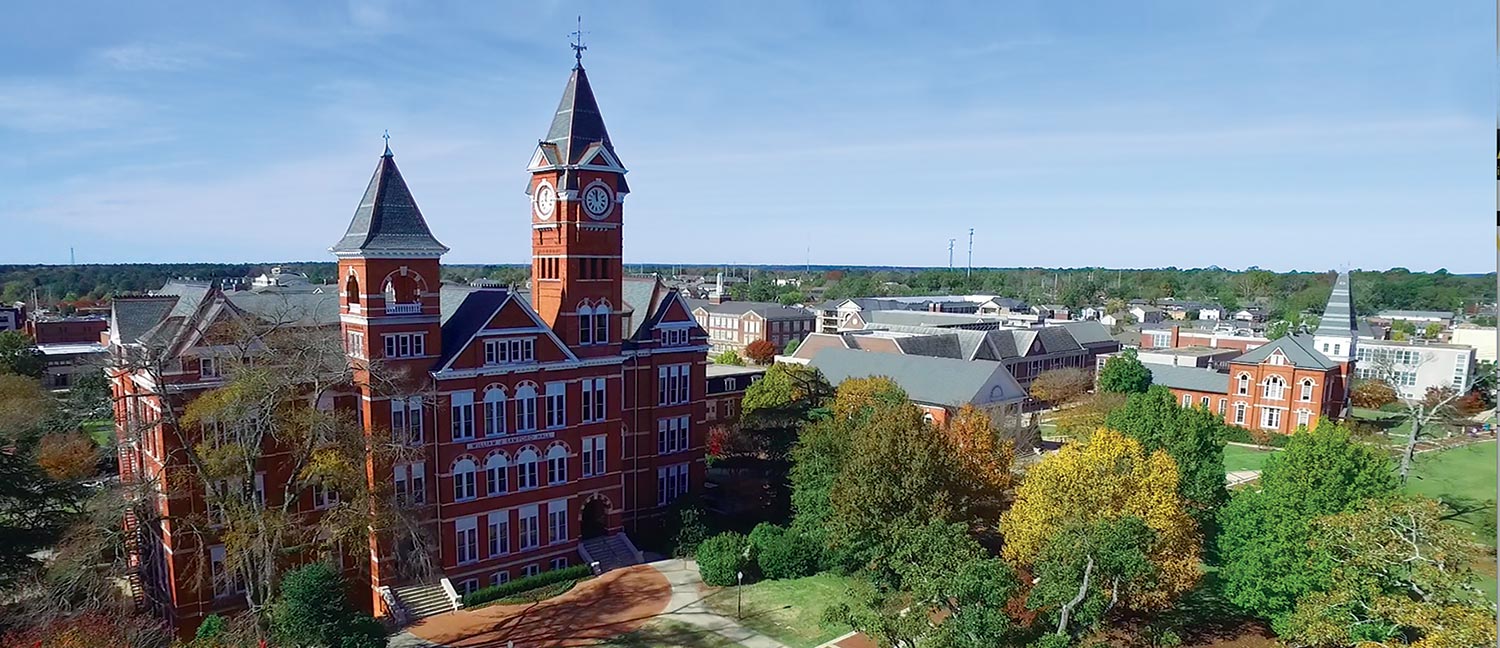 With Teamup, unlimited users can access is the best. As transparency is always an issue at the university level it is nice that individuals do not need to login to see what is available at a given time.
❤ Peter Panizzi, Auburn University, USA
We love the simplicity of it! It's so user friendly and easy to understand.
❤ Natacha Brisson, TVBL, Canada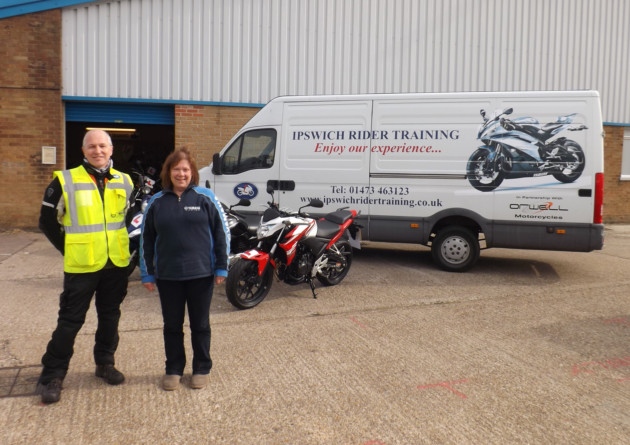 What we like best about Teamup is the ease of use – no training is required as its intuitive and the clean interface provides for a clean presentation. We have a team of 12 people and each has a unique colour. This means that at a glance visual awareness of scheduled is always available. Can't do without this brilliant product!
❤ Graham Carey, Ipswich Rider Training
The "About" feature is the most helpful. I can always change it and this is a feature most calendars do not have and Teamup just NAILED IT!
❤ Ervin
The best thing is how easy it is to share the calendar with others. No password, just a link.
❤ Terje Pettersen, Lebesby Kommune, Norway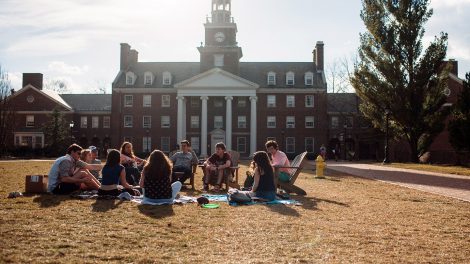 One big plus for my needs which is not available on other products such as Google Calendar or Outlook is that the color of each sub-calendar stays the same regardless who views it.
❤ Alexander Owens, Lafayette College, USA
I've used Teamup twice now in very critical times of need. The first time was June 2014 when I worked at an animal shelter. We had 9 puppies born and needed to hand feed them and medicate them. This meant we needed to rely on many hands! I used Teamup and it worked great! Being a nonprofit and not having much money, it was a great tool. I'm now working in a hospital and in charge of the schedule. I'd like it to be self scheduled and flexible, so again I came back to Teamup. Thank you for making life easy!
❤ Carole Jeske, USA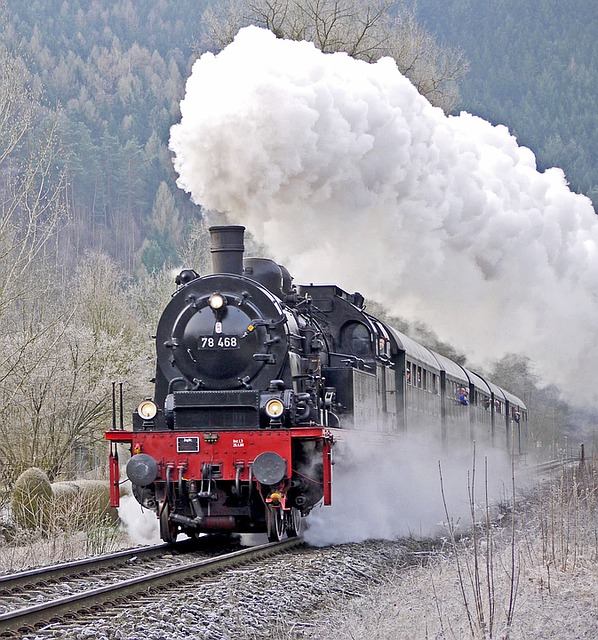 Thank you for providing something that works perfectly for my needs. I coordinate volunteers for steam locomotive. We require people to volunteer on trips or events that we provide.
❤ Mark Grant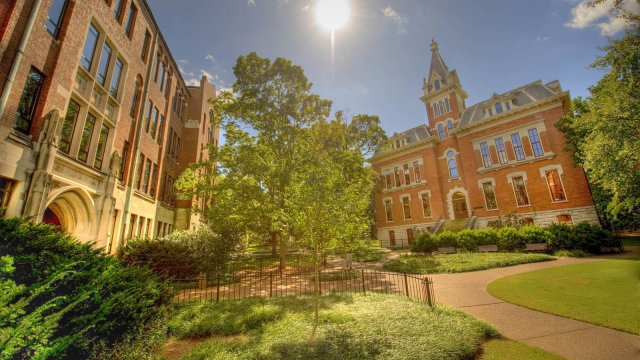 I work at Rosebank STEM School and for the past few weeks I have been research various calendar apps and platforms, trying to find the perfect calendar for collaborative curriculum planning within our school. After playing around with Teamup for a couple of days now, I am convinced that Teamup is the perfect solution for our school.
❤ Carver Elliott Lee, U.S.A.
I love everything on the mobile version for my iPhone, and I love everything for my desktop version for my windows computer.
❤ Chase Kellis
We love using Teamup for our companies Events and meetings, and we would love to start using it for staff planning as well.
❤ Sieghart Michielsen, China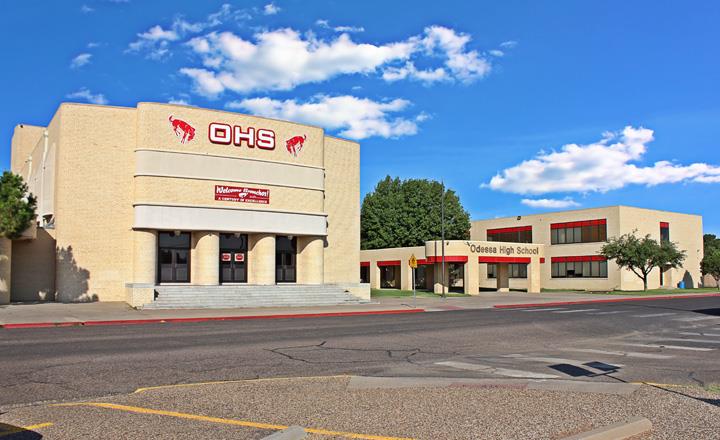 Your web based calendar is what I've been looking for for 15 years.
❤ Steven G. Dojahn M. Ed., U.S.A.
First of all this product is absolutely awesome and I am so glad that I have come across it.
❤ Andy Clegg, England

Just to tell you that I like teamup and I am using it every single day for my staff planning.
❤ Benjamin Lhopitault, France
I just want to say that we LOVE using TeamUp. We're a small nonprofit, and it has been so helpful and convenient for us to use TeamUp instead of the old-fashion appointment books! I am always recommending TeamUp to others. Thank you for creating, maintaining, and improving your amazing product!
❤ Katina Prescott, U.S.A.
I work for an aquatics company and have created subcalendars for my swimming lessons instructors to schedule their individual swim lessons. They are loving the ease of the app, too! It has really allowed myself and them to stay organized and more on top of their schedules. I am extremely pleased with the functionality of the system so far (especially the capabilities that are available for free users) and intend on beginning to pay for more functions when I get to that point. Thank you for creating something to compete with google calendar!
❤ Brent Labat, U.S.A.
This product has helped us stay organized immensely!
❤ Ty, U.S.A.
You guys are always updating things and making them better, Buying your product was the best money we ever spend!!!!!! WE LOVE YOU GUYS! Keep Rocking 🙂
❤ Uriah S., U.S.A.
Let me start by saying "thank you" for providing a product that works beyond expectations and fits our needs perfectly. As a Boy Scout troop we have tried endless online calendars and all without success until we discovered your product. We have been so thoroughly pleased that we promote your product every chance we get to other Scouting units.
❤ Matt, Scoutmaster, U.S.A.
We have been using your software for about three years now, and it has really helped us streamline our day to day scheduling. There really is not a program out there like yours. So thank you.
❤ Sagen P.
I love the calendar! It is great and very useful. We have been looking for something like this for years.
❤ Crystal C.
This calendar is a dream. So easy to use and beautiful to look at. This puts Google Calendar to shame! I'm so glad I found this! I'll be sure to spread the word.
❤ Jeffrey, USA
Hi! I'm Peter and I'm 15 years old student from Poland, Ostrołęka. In my class I have a function of class representative. I wanted to make my class work better, learn more effectively. I thought I can find a cloud calendar that everyone could use. Me and my class have used our Teamup since September and we really love it! Now everyone is more organised, we don't forget about any tests, exams etc. I just wanted to say thank you for letting us to be more organised and better students. With love from Poland.
❤ Peter, Poland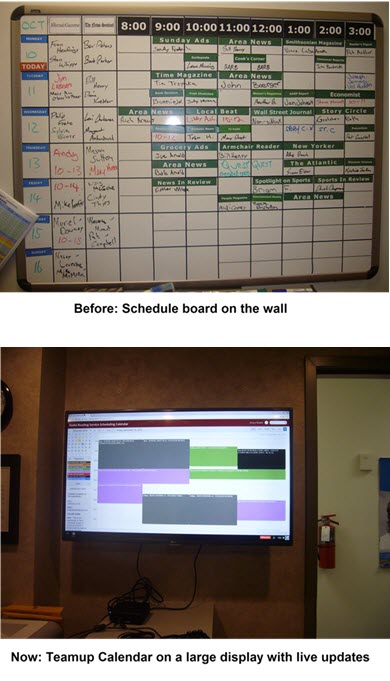 THANK YOU!!! You have made our lives tons easier with your online calendar! We broadcast the reading of local news and other information to thousands of people who are not able to read independently. Scheduling 130 volunteers, their programs, Recorded Reads, Live Reads, recording times, recording rooms, Subs, anomalies like, "Next week, can I come in Tuesday at 1pm instead of Monday at 10:00am?" just got easier! On of my staff has corresponded with you — but wanted to let you know WE LOVE TEAMUP!]
❤ Georgean, Manager, Audio Reading Service at the Allen County Public Library, U.S.A.
It is a wonderful tool that enables us in managing our business efficiently. The support team is also very brilliant and respond to issues quickly … So Big Well Done to all of you!!!
❤ Eddie, Australia
I think Teamup is a great product and I love how easy it is to share the calendar. I researched several scheduling apps based on price, ease of use, and access for iPhone and Android users and your product was the best option without question. Nothing else came close. I love Google products and I use that calendar for my personal scheduling. However, unless everyone who can edit the calendar understands the share settings, the entire store knows an employee's life plans….which is one reason we needed a separate calendar. Teamup has solved a lot of issues. I've been spreading the word to others who work in an ofgice with experienced tech people and with those who struggle with technology who need an inexpensive, intuitive calendar. This is best solution for our small business.
❤ Janet, U.S.A.
Our fire department has 3 shifts with various training and public appearances. TeamUp allows everyone to view their own shift or all shifts, be aware of who will be out for training, and any city events planned where our firefighters will have to make an appearance. They love it! As the Executive Asst. in charge of the calendar, I love how user-friendly it is, especially with recurring events. We have also saved a ton of money by not having to print up paper calendars, which were never up-to-date. You've made my life SOOOO much easier! It even earned me "brownie points" with my chief!
❤ Renae, U.S.A.
I was googling the pros and cons of MS v. Google cloud solutions for group shared calendars when I came across Teamup, I liked what I read and within 30 mins I had abandoned the One Drive versus Google Calendar research and had a test team calendar up and running using the free version you offer. I expect to upgrade in due course. The key was finding a solution which allowed users remote access to a calendar without them needing to have their own company email account and login. Staff are loving it, even those with little enthusiasm for tec.
❤ Michael L., UK
You guys are great! We love your product and your attention to our feedback! Truly impressive the way you operate!
❤ Joe, U.S.A.
I am just writing to say thank you and Hoooooraaaay for the Android app. I have been loving TeamUp Calendar so much. Thank you for building this wonderful app.
❤ Joy, U.S.A.

Please know that your calendar has become an instrumental part of our most important processes. We are a Mechanical Contracting company specializing in Commercial HVACR service. We use the calendar to dispatch our technicians. We add the events to the calendar and the techs go to the calendar from the IPAD minis to get their work assignments. We also have subcontractors in other states and email the calendar events to them to dispatch work orders.
❤ Debbie, USA
We are a k-12 School District and we are using your TeamUp Calendars to schedule events to ultimately change and shape our school positively. We utilize the site to keep everyone up to date with events that are occurring such as College Rep Visits, College Tours, Instant Decision Days, and other Relative events. It has been great to utilize the site as it is easy to share and make adjustments.
❤ Olatunde, U.S.A.
We tried using Teamup for our event (conference) in July and it worked really well, especially in the planning. It is very easy to set up appointments and for people to understand the system even when not so tech-savvy. It was very easy to just send the link to external suppliers so they could see when what was planned. Our next event is coming up in November and we will definitely use Teamup again, the online system is so much user friendlier and professional than the old fashioned excel sheets that we used before!
❤ Gertrude, Belgium

I just wanted to drop you a note thanking you for your product. I work for a small non-profit Audio Reading Service for the blind with a very tight budget. We have about 120 volunteers and an ever-changing schedule that needs to be maintained. Up until now we used erasable white boards to track everything. What a nightmare that was becoming. I looked at dozens of online options and by far yours was the most intuitive and flexible to do exactly what we needed. The fact that it's free and without advertisements makes it that much better.
An excellent product with generous free options that I will recommend to many people.
❤ Mark, U.S.
We use the (Teamup) diary to manage our engineers time. In the past we had problems with the engineers changing their own appointments as we used built in calendars in outlook. We then used an excel spread sheet which was ok but we kept having corruption with it and also we couldn't see the diary out of the office on the road. We looked at some other company's online offering this but they didn't have the features you guys offer or they had to many features which we didn't need out weighing the cost. So Teamup fits our needs very well.
❤ Aaron, UK

We are a removals company (3 trucks) and we use Teamup for scheduling our trucks and crews. Couple of things we'd like to see:
– We would love it though if we could add custom fields, as currently we have to add quite a bit of data into each field.
– We would also like to be able to use templates (especially in the notes field).
But, even as it is now, Teamup is pretty awesome and we really appreciate it.
❤ Karl, New Zealand
I've been using Teamup for years now, had tried many online calendar but Teamup is the easiest to use, meets my need for coordination of teams, schedule promotions, arranging coverage of the event and updates the activity information of each individual in the team. Many improvements made by Teamup, increasingly better and more reliable.
❤ Yudika Nababan, Indonesia
Fantastic team calendar We have been using this calendar for the last 18 months to manage the maintenance engineering and operations in a large skyscraper. It's fantastic, convenient, and instantaneous. The app is just the icing on the cake. Highly recommended.
❤ Anonymous on Google Play
We are a football club with 14 teams and 14 assistants that are responsible to manage about 300 football games a year and we have actually brought order to the entire organization with you free of charge option calendar. We are able to manage the exercise units of 170 kids here in Germany! Thank you
❤ Ingo, Germany
I just wanted to thank you guys for providing such an amazing calendar. It is much appreciated and has changed the way our team has been communicating amongst ourselves as well as the public. Your app deserves more publicity and I will begin to spread the word to those I know in hope that one day more organizations can take notice and use it. I am unsure if my organization will be purchasing the calendar, but i am really pushing that they do so we may utilize it to its full capacity.
❤ Olatunde, College Advisor, U.S.
Our fire department has 3 shifts with various training and public appearances. TeamUp allows everyone to view their own shift or all shifts, be aware of who will be out for training, and any city events planned where our firefighters will have to make an appearance. They love it! As the Executive Asst. in charge of the calendar, I love how user-friendly it is, especially with recurring events. We have also saved a ton of money by not having to print up paper calendars, which were never up-to-date. You've made my life SOOOO much easier! It even earned me "brownie points" with my chief!
❤ Renae, U.S.A.
I needed a calendar to be a hub for drinking water system trainings throughout Utah. We have about 7 different groups who want their training listed in a central calendar location so that they can send all people to one place, as well as look themselves to plan and prevent trainings scheduled for the same days. Teamup at first looked like the perfect solution because you can have separate calendars show in one place, but when I learned I could give a custom admin link to the managers of each group, I was amazed, as if the business-needs Gods had smiled upon me.
❤ Dyani Wood, Utah Division of Drinking Water, U.S.A.
I want to start by saying how useful Teamup has been for us in keeping our church calendar up to date. We used to have to generate PDFs every few months and update static web text, and every time there was any change it involved a lot of work to update everything. TeamUp has really streamlined this process and I love it.
❤ Deborah, USA
I have used Teamup since the first of the year and it has worked really well. I have right around 100 people from our 2 church campuses as a prayer calendar, which they can sign up for a day of year to pray for our ministry. We plan to repeat it in 2017.
❤ Jack, U.S.A.
I love how easy scheduling is; the color blocks are great, and the data entry is a snap. Most of all, I LOVE attaching pdf files; this makes communicating with our contractors so much easier! I upload their work orders and boom, done. I've shared a read-only link with all of them so they can access the calendar anytime to view the workload for the day, week, month, etc.
❤ Nicole, Sr. Warranty Service Coordinator
Thanks again for your wonderful product, I am so glad I found it, it has really helped us getting the tennis courts more efficiently used, and saved the members from coming to the club without getting a court.
❤ Hans, Norway
We are very satisfied with Teamup, hats off to the developer team! 🙂 It's easy to use, to configure and it has a clean interface.
❤ András G, Hungary
Your product is awesome! I've looked long and hard for something like this, that is so user friendly, yet so clever!
❤ John, USA
Kudos to Teamup for being the best calendar application for businesses. Thumbs up guys!
❤ John, Philippines
I am working for SPEED Program (www.speed-program.com) which is a USAID funded trade policy and economic development program. We are using your calendars for various purposes. One is to maintain an up to date listing of all the events we have running. We share this regularly with USAID and our partners in government and business so that they can see what is happening and take part in seminars, discussions and so on… Your calendar has revolutionized management of event and activity coordination among our team and enabled us to easily keep others up to date with what we are doing. It's the best thing I have found on the Net for a very long time. Thank you!
❤ Carrie D., Mozambique
We're a team spread out across Australia, and use Teamup to keep everyone updated with events taking place in major cities around the continent. Thank you for creating this platform for us.
❤ Daniel Chan, Australia
We have 1000 and growing members in our organization (USMES) which manages a cycling team, triathlon team, running team and adventure racing team. Our team is split up into regions around the world and each region has a calendar of local events and we have a few additional calendars of national events (for each of the team sports) which ID's our biggest events, and a calendar for our camps. We love the filtered viewing options and flexibility of TeamUp.
❤ Jim W., USA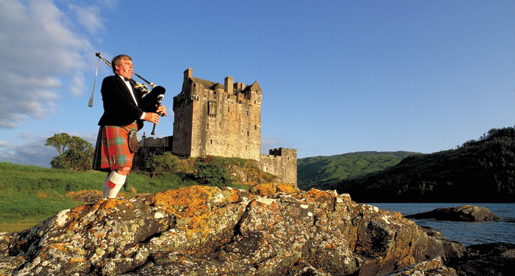 I had tried google calendar and tried several others but yours is just the right balance of features v simplicity and the fact that I can export to Lotus notes so that I get a notification is the cherry on top.
❤ Gary, Scotland
My two friends and i originally made our calendar 3 years ago just before the summer holidays. We wanted to know when each of us was available during the summer, so we could hang out. It worked perfectly for that, so we just kept using it. Now that we are done with high school, it has become the place we always can go back to – because we have documentet our life for 3 years!
❤ Signe, Denmark
Thanks! Looks great now! What a SUPER product!
❤ Kevin, U.S.A.
Using your calender for our small business and its great!
❤ Emily, Plan B Plumbing, Australia
First I would like to say that I think your product is truly deserving of the oft-poorly used word: AWESOME.
❤ Jim, IT Director, Hodgeman County Health Center, USA
The very best feature for us is certainly the possibility for each of us to see the agenda in one's local time, from California, to Australia. You have no idea of how many times, before you, we mixed CET with UTC, or with the different USA time zones. All now is naturally solved, and no one has excuses anymore for missing a phone call or a meeting.
❤ Piera, Argentina
Thank you for this product! It is a wonderful tool to have and to use. We have over 40 volunteers for our not for profit organization and there is no way that I could manage our schedule without Teamup!!
❤ Sallie W., USA
I LOVE TEAMUP CALENDAR! I have searched high and low for a similar service and can't find one as good as TeamUp. So, thank you all.
❤ D'yani, USA
We have struggled to find a calendar that works for our company and all of operations. This one is fabulous!
❤ Teresa, USA
I LOVE your calendar!!! Beats google HANDS DOWN!!
❤ Sandi, USA
We are very satisfied with TeamUp, hats off to the developer team! 🙂 It's easy to use, to configure and it has a clean interface.
❤ András, Hungary
I am very pleased to have found this for our local Hospice Residence. We have formed a volunteer team around a resident, and are trying to provide volunteer coverage for her every day, probably for several weeks. Your program will be perfect for letting everyone know which time slots are available.
❤ Alixe, Canada
Teamup is EXACTLY what I've been looking for. It's as slick as whale snot on a door knob; cut-and-paste urls to access the calendar, no passwords, privileges, iCal, printing, free. I want my family to use Teamup so much that I even made for them a 2-minute video tutorial, and posted on youtube.
❤ Jon, USA
First, let me say how happy we are with the TeamUp calendars. We have been looking for a long time for an online volunteer scheduler, and TeamUp really is everything we need!
❤ Marlies, Belgium
We really like your product. We use it for projects that we are bidding. The ability to add links of drawing files to the calendar is a great time saver. The new app works well also. Keep up the great work.
❤ Tim, UK
Your teamup calendar is the absolute best and most efficient calendar I have come across—and I have used everything from google calendars to even paid calendars. Thanks for providing such an awesome service.
❤ Jennifer, Director of Operations
Let me take this opportunity to congratulate your company on creating one of the most flexible programs of its kind that I have ever seen. And that is from someone who spent 25 years in the computer industry. We are using it to schedule visits to see one of our great friends who is in the hospital beginning his struggle to recover from a serious stoke and can only receive a limited number of visitors at a time. The only function I have not found in your program was the one which would magically schedule Rob out of bed, and walking and talking tomorrow.
❤ Norman
My family recently used the team up calendar to organise carers & family to look after my mum during her illness with cancer. Perhaps not what you had in mind when it was designed, but it was a very useful and I just wanted to say thanks.
❤ Philippa, UK
Congratulations on creating the simplest yet feature rich online calendar.
❤ H Rahimi
Great, everything seems to be just as I would hope. I am rather a dinosaur, started in IT in 1969 programming in Cobol and Fortran IV on IBM series 360 mainframes and retired 5 yrs ago and just do volunteer charity support now. Many things have changed so much, not least of all, the fact that people such as yourselves can develop and market very effective and useful software (perhaps I should say 'apps') and provide full featured, small scale versions free. A blessing for organisations such as ourselves. Not to mention good customer support (still far too rare in the industry). Thank you.
❤ Keith, UK
We love the Teamup and it has worked flawlessly for us in managing the scheduling of conference rooms.
❤ Andrew, USA
Thanks, and I love the calendar…it's great for bands trying to coordinate rehearsals, shows, etc.
❤ Mike, Musician
Dear Teamup, This is just to say thank you for such a brilliant calendar application and the fact that it can be embedded on websites and linked with other calendars that people already use like Google or outlook. Well done!
❤ Ade, UK
With teamup, I have created workgroup subcalendars with different access levels. My bosses and fellow team leaders LOVED it and I definitely gainedsome brownie points for introducing it! It is a huge improvement over using hardcopy calendars.
❤ Teck, Singapore
I recently found your calendar and really LOVE it! We use the calendar to schedule Overtime Availability. The staff are configured to have Modify-from-same-link, no details access.
❤ Josef, Lead Orthopedic Technologist
This was a HUGE help and I couldn't have organized things these past months without Teamup. Thank you so much for providing this service.
❤ Robin, Sweden
In the last 3 months I have tested hundreds of systems and I can tell you where you won us. Your system is so simple, that even the most illiterate persons can use it. I mean, the calendar can be used by everyone. And exactly this simplicity enabled easier acceptance by our users, including the transporters who were the hardest to get used to a system.
❤ Darko, Italy
We utilize Teamup to coordinate our middle school competitive cheer team's schedule. Our school is relatively new and last year was the first year that we actually had a competitive cheer team. Meaning, all of our scheduling and communication processes developed as we went forward. We found that good communication between coaching staff, parents and students was absolutely essential for coordinating cheer events and student transport for the team. We knew we had to find a calendar tool that would meet our needs. Just coordinating parent transportation for over twenty 12 and 13 year olds can become a nightmare and a source of frustration if everyone is not on the same page. Thus far, Teamup appears to meet our needs. Easily created, updated and shared – with multiple permission levels – Teamup has allowed us to centralize our schedule. The automatic event update notifications make it so simple to distribute calendar updates to all our families simultaneously. This reduces the amount of email traffic and face-to-face side bars the coaching staff must deal with from both students and parents. This frees them up to spend more time concentrating on teaching our cheer leaders the skills they need to perform at their best level and, more importantly, how to be safe. Previously, we were using Google Calendar but had issues with login problems like forgotten passwords, etc. With Teamup we simply send out a link and with one click our families have access to the calendar. Presently we have only utilized Teamup for a short while and we are just beginning our cheer program for this coming year but I have had several very positive comments regarding the calendar and venture to say that it will be a very valuable tool over the coming 2015-16 school year!
❤ Middle School Program Coordinator, USA
Thanks for your great product! We are using it to coordinate our phone meetings in the international Pierre Auger Collaboration.
❤ Michael, Germany
We currently are using the Teamup product as our master calendar. We use this product to help schedule and organize our moving crews. We have searched for a product like yours for quite some time. We really like your product.
❤ Josh, USA
We use TEAMUP to manage a team of global corporate event producers and related production teams. The notifications feature is an extremely useful addition. Thank you!
❤ Event service company, USA
I love this calendar and so do our contractors! It really helps us all stay on the same page!
❤ Ashley, Provider of installed storage buildings and garages
Your calendar has saved me and my instructors tons of time and aggravation trying to keep track of who is substituting or cancelling classes. Prior to using Teamup, I would literally be pulling my hair out with the dozens of emails I would get on a daily basis from my instructors. Now everyone goes to the calendar and we can see exactly what's going on with all the classes. Thank you so much for creating this valuable tool. I absolutely depend on it now. Hopefully, you'll keep it available for a long time.
❤ Group exercise coordinator
We're using it as a booking system for a car club. We have three cars shared among 13 households and TeamUp is brilliant for allowing us to manage bookings without any hassle or administration costs. Members just block out the times they want a car. The colour-coding's great because we can see at a glance which cars are in use and which are available. Thank you for this fantastic tool.
❤ Sandy, Ireland
I am using our Teamup Calendar to schedule the computer lab in our school. Teamup Calendar has been the perfect tool for taking our computer lab scheduling/signup into the 21st century. As the teacher librarian, I am in charge of the schedule. All of the administrative options for the calendar are perfect for my needs and it was easy to teach the teachers how to use. Thank you!!
❤ Library Media Specialist, USA
Teamup has dramatically reduced the amount of time we spend on our daily processing of staff requests and has opened a new door for accessibility to view this information too.
❤ Chad, Team Leader, USA
I use this calendar as a day off request tool for our management and leadership staff. We used to use the old giant paper desk calendar that would be crumpled and an eyesore after a couple months. I started this calendar, not knowing how it would work out, but it's been a great experience so far. I love this product. It is a great way to keep track of my team's requested days off and vacations.
❤ Assistant Manager, Multi-national corporation
I use your calendar to force my soon to be ex husband to communicate so we (me/him/2 teens and 1 youth) don't go crazy from last minute organizational misadventures. I love your calender/site. It gives me complete control over what goes on it… while still having multiple ways to share with others who are on a "need to know" basis but leaving them without the option to modify my efforts of make sense of the world.
❤ Kay, American in France
I use the calendar to schedule all my events each week and also allow my employees to see an un-editable version.
❤ Small business owner
Let me just say that I am very happy with my Teamup calendar and find it both aesthetically pleasing and user friendly!
❤ Nancy, USA
I am really enjoying using the calendar for my team of freelancers – it is working beautifully and has already saved a lot of time for us all.
❤ Prue, Australia
We are currently a customer of Teamup and a very happy one at that. Very well made product and so very helpful to us.
❤ Sonalin, UAE
I LOVE this calendar – has completely changed how we communicate as a team – just awesome!
❤ Natalie B., USA
We use Teamup to add events for club house rentals. This is the best Calendar I have ever used for our events, it is easy to use and not confusing at all and most importantly no bugs.
❤ President, Home Owners Association
Please share the fact that I LOVE this system. It has made me a "hit" with my co-workers because we are using different systems and couldn't share this information before.
❤ Catherine B., USA
I thought I'd set up a web service with a jQuery calendar or something like that … But then I ran into your application and I totally dropped that idea. I really like Teamup a lot, simple to use but yet impressive in its configuration and features!
❤ Nicklas, Sweden
'We use it' for the whole company to be aware of each persons movements on a day to day basis.
❤ Local sourcing manager, medium-sized company
'I use it' for all my group programs from youth to adults (disability service).
❤ Nonprofit organization program, coordinator, Australia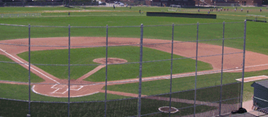 We use it to coordinate schedules of baseball teams (ages 8-14). Schedules include practices and games.
❤ President, Non-profit organization
I work for a small boutique music management company in Sydney Australia. We have been researching online calendars to use for a few bands that we are managing to make it easier to communicate upcoming PR activities, tours and meetings. I am really loving the Teamup product.
❤ Tamara, Australia
We have just evaluated several providers of online calendar functions and Teamup came out on top with its intuitive interface and different approach to how to share and handle the information via links.
❤ VP Marketing, Multinational Corporation
Fantastic!!!! The best online calendar I have found. Works perfectly. No glitches. Simple and easy… please dont change anything i love it!
❤ Small business administrator
THANK YOU! This calendar rocks, our whole office absolutely loves it. We are an architecture firm based in NYC.
❤ Mike, USA
We use it for scheduling band practices, scheduled gigs, band members out of town or unavailable, special events, etc.
❤ Coordinator, Band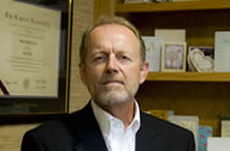 This is an outstanding calendar program. I was able to administer a conference room calendar among multiple locations with many people having none to some experience with computers. Several levels of introduction and this runs perfect. The adaptability of the permission levels and the general administrative tools are simple, logical and thorough. Thank you very much for an intuitive, professional and productive product.
❤ Michael C., Attorney at Law
We are a group of 15 people that own a sailboat down in the Caribbean through our corporation, Navigo, and are going to try the calendar as a means of keeping all informed as to the status of and who is aboard.
❤ George, USA
We are a sports team. We use the calendar to record our individual training efforts (using the colour coding system), forthcoming dates for competitions, and dates for team training / coaching.
We use these calendars every day and the instant visibility that is created is perfect for our work.
❤ Matt, Branch Manager
We use it as the public calendar for clients.
❤ CEO, Small business
We use Teamup to schedule about 40 volunteers for "supervising" duties at our collaborative workspace. It's all about open access and collaboration and Teamup really was the only solution for that approach. We can't and won't force people into some mandatory registration procedure. Thank you for developing such a useful and hassle free collaboration tool.
❤ Marco, Austria
Your swift response was much appreciated, and we are confident the Teamup calendar service will help us get better organized!
❤ Hunter, USA
I use Teamup to synchronise across pc tablet and phone without google prying. It is easy to use, reliable and I find it really useful. THANKYOU!!!
❤ Sole trader
I've been using teamup calendar for sharing my division business schedule since a few months, and it works really great.
❤ Plant Operations Manager, APAC Engineering & Manufacturing, Division of a MNC
We use Teamup for logging enquiries as they come in showing dates received. We change the status (colour) when we've replied and followed up, and again should an enquiry translate to a booking. We can then see at a glance what's happening.
❤ Managing Director, Small business
Great 'real world' calendaring solution you have 🙂 – love the access by url mechanism, much more flexible than accounts etc.
❤ Dean, Australia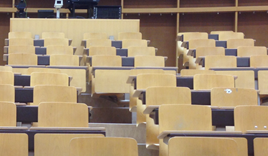 I love this calendar – I think it just eliminated one of my biggest headaches for this school year!
❤ Andi, USA
Started volunteering at a Rescue Horse Farm this past summer and the only way to know who was scheduled for what feedings on what days was a paper calendar posted in the barn. Needed something simple that everyone could access, any time and any where, without having to sign up for new email addresses or new accounts. Teamup Calendar was perfect!
❤ Steven, Volunteer, Non-profit organization
I'm using Teamup as an editorial calendar for our quarterly magazine.
❤ Communications Coordinator, Non-profit organization
Two of my friends and I attend two conferences each year and like to track what sessions we are all in, so we can maximize on the sessions attended. We also like to know where we are so we can also put in our social calendar during the time we're together. Teamup helped us this year to do that.
Your calendar has saved me and my instructors tons of time and aggravation trying to keep track of who is substituting or cancelling classes. Prior to using Teamup, I would literally be pulling my hair out with the dozens of emails I would get on a daily basis from my instructors. Now everyone goes to the calendar and we can see exactly what's going on with all the classes. Thank you so much for creating this valuable tool. I absolutely depend on it now. Hopefully, you'll keep it available for a long time.
❤ Group exercise coordinator
I use your calendar for my work from home job. I love it! Since implementing I have saved countless hours of working hours. It has well over 5 different areas of my business levels covered… This one calendar has served purposes for invoicing, payroll, appointment scheduling for multiple contractors, keeps from double booking, and serves moral boost for instant gradification. As well as overall team moral. Thank you so much!
❤ Paula, USA
We use it to keep track of staff schedules (including time off) and meetings.
❤ Librarian, Medium-sized company
We are using it as our bid calendar. Previously we were using a large dry erase board but with technology and telecommuting we needed something else.
❤ Project coordinator, Medium-sized company
To organise the volunteer rosta for our local pub.
❤ Committee member, Small business
Coordinating vacations among my team. Love how it's accessible anywhere and you just need the link. Multiple people can add to the calendar without logging in. Very user friendly.
❤ Manager, Medium-sized company
We use it to have a schedule for all planned meetings, for all board members.
❤ Board Chairman, Non-profit association
I use it to communicate with my sales team and post important dates and events.
❤ Sales Manager, Medium-sized company
We use it to schedule 4 therapy rooms rented out to about 25 therapists.
❤ Director, Small business
We use it to organize scedule for volunteers
❤ Concessions manager, Non-profit organization
Make team aware of training and meetings from our home office, up line directors and myself. I ask my team to post their party events and those things they wish to celebrate such as birthday, anniversary, Thirty-one anniversary so that we can all celebrate each other. I use the Team Up calendar to help me celebrate, encourage and reward my Thirty-one team. Thank you for this free service!
❤ Director, Direct sales organization
We found it very useful for scheduling our ems students for their ride along sessions. Each student gets their own link for the calendar and can schedule their ride time at either one of our two stations. It's great because they can access it from any computer or smartphone. It saves a ton of time manually scheduling them. We used to just use a paper binder for scheduling and tracking students. This is much better.
❤ Ems coordinator, Fire department
We use Teamup Calendars for scheduling transportation/appointments, activities, and staff schedules in a nursing home. We love the ease of access, flexibility, and readability of this product!
❤ Small business manager
We are a direct sale company. We use it as a company wide calendar for events.
❤ VP Operations, Small business
We are > 30 Canal and River Trust volunteers in the West Midlands in England. From April thru October we offer boats and boaters assistance at three lock flights at Hatton, Lapworth and Wilmcote. The calendar allows both the volunteers and our supervisor to see at a glance the manning status for these three sites. Thus we ensure customer service coverage and safety (lone working concerns) issues are covered.
❤ Volunteer, Non-profit organization
We use it to track when contractors going to take time off.
❤ Research manager, Small business
We use Teamup for logging enquiries as they come in showing dates received. We change the status (colour) when we've replied and followed up, and again should an enquiry translate to a booking. We can then see at a glance what's happening.
❤ Managing Director, Small business
We have a staff of 14 people and it was always difficult to keep track of where everyone was. The Team Up Calendar allows us to easily coordinate schedules for joint meetings and allows us to see what meetings others are going to resulting in better office communication & collaboration.
❤ President & CEO, Small business
Wonderful calendar and will recommend it to all.
❤ Louise, USA
We are a direct sale company. We use it as a company wide calendar for events.
❤ VP Operations, Small business
We use Teamup to schedule our gigs.
❤ Geek, Band
It is used for booking days off against staff regular availablity.
❤ General Manager, Small business
I'm very happy with my Teamup calendar so far and find it to be far superior to Google calendars for my particular application.
❤ Nancy, USA
We use Teamup to schedule jobs on our machine & keep 15-20 employees aware of whats going on out on the production floor. This is great! Perfect for what we need.
❤ Production Coordinator, Large enterprise