A Simple Way to Get Organized
Color-Coded Sub-Calendars
There are a million ways to organize people, resources, projects, processes, ideas, statuses… Imagine a Teamup sub-calendar as a theme list of things you keep track of. Make a master calendar with color-coded sub-calendars (as many as you need) to be the one hub for all the lists in your life or organization, or any context of its own. Shown here are some of the creative ways to structure sub-calendars within one master calendar.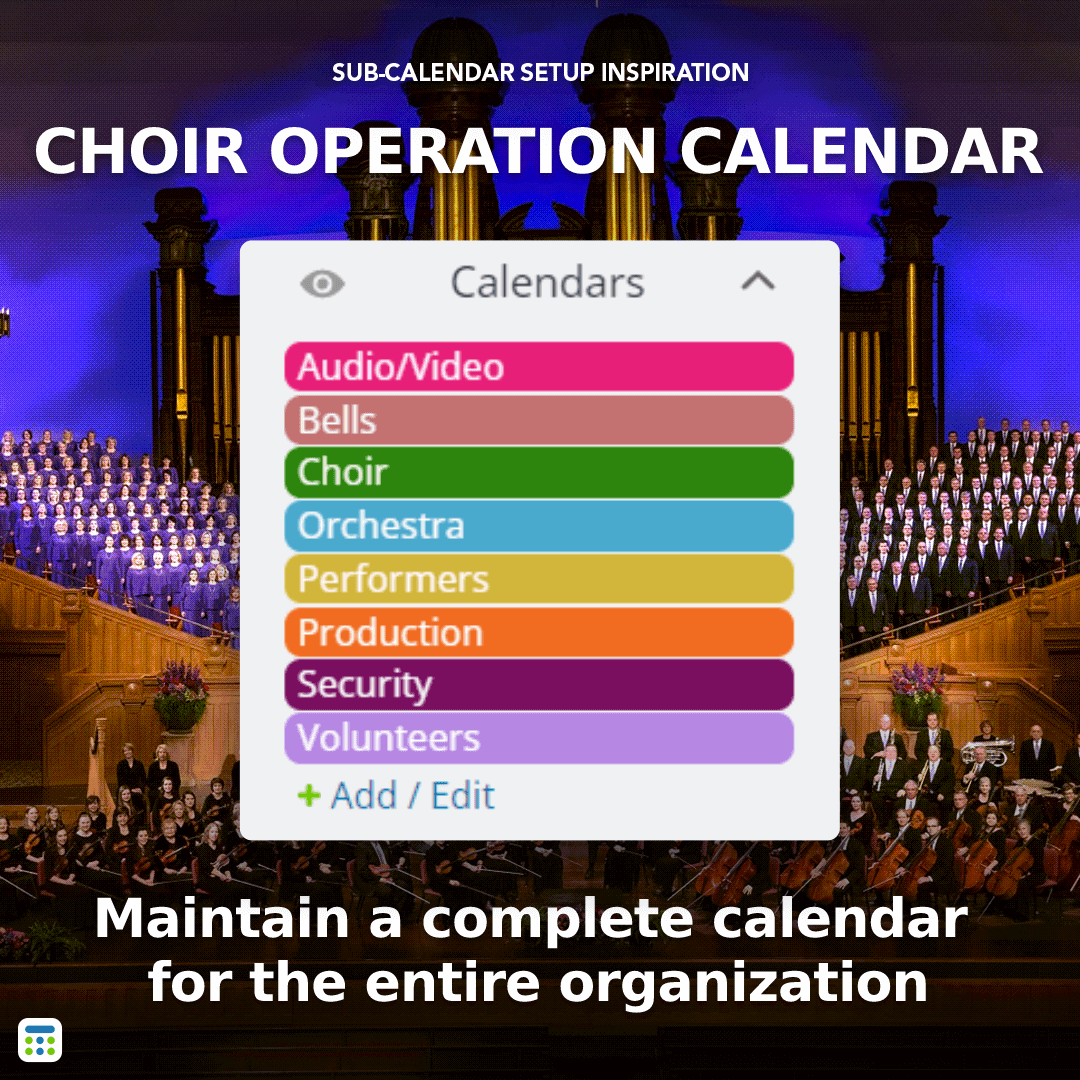 Orchestrate large groups
Managing all the calendars of different groups at a large choir operation is no small challenge. Teamup makes it easy to maintain a complete calendar for the entire organization. With granular access rights, it's simple and secure to have individuals in the different groups responsible for updating their own schedules.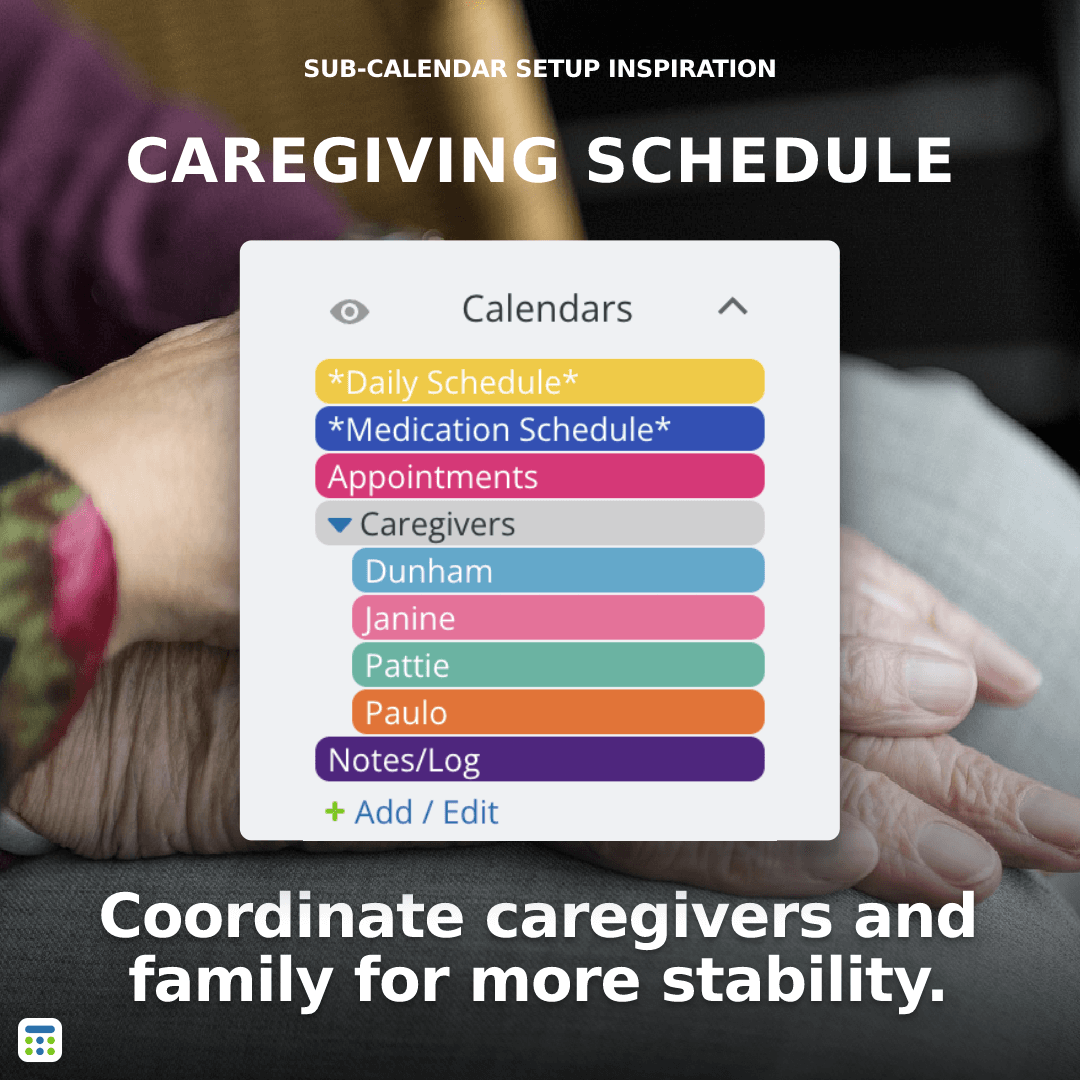 Coordinate caregivers
You want to give your loved ones the best care possible. Let Teamup help with the scheduling and coordination. Give controlled calendar access to caregivers, make sure the right people know about appointments and care, monitor the daily schedule, keep track of medications and more.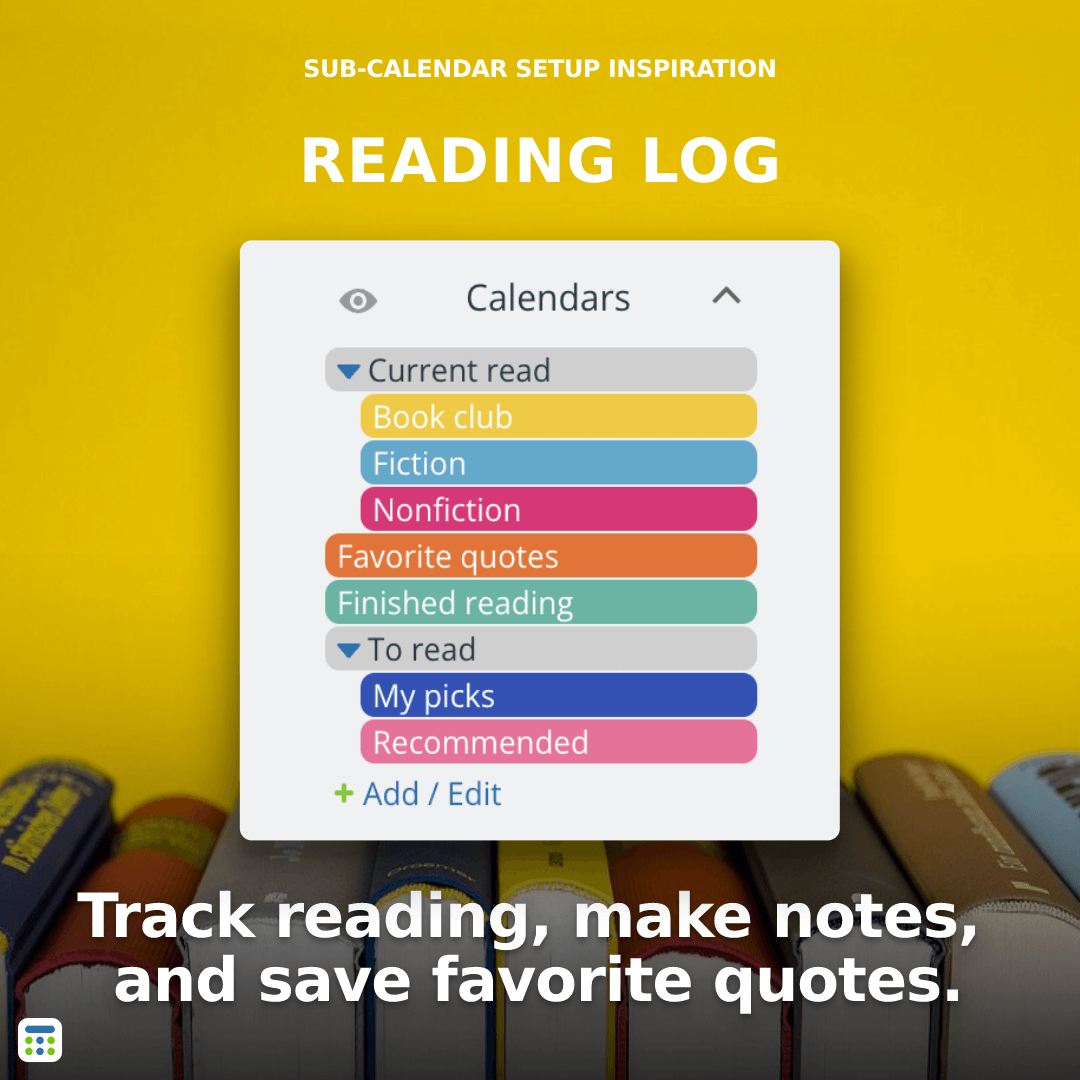 Set a priority for any task or todo item
Get your reading organized so you don't lose those great book recommendations or favorite quotes. Sort out current reads and those you've finished. Add your own books and new recommendations–you can even include links, images, kindle screenshots and audio clips! Keep notes, log pages, and jot down ideas!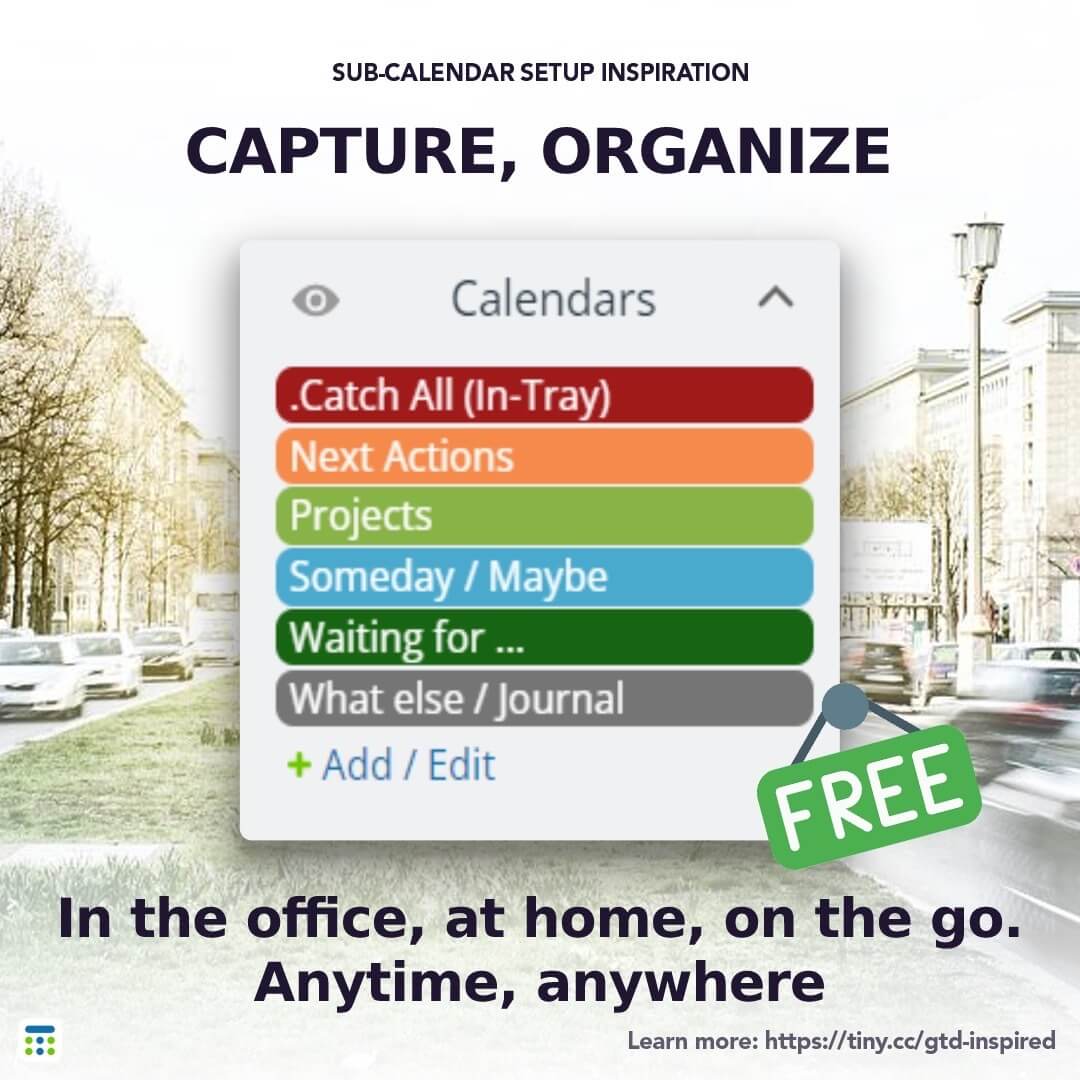 Get GTD-inspired
Too many things on your mind? Capture them in a reliable system and get organized. Do a digital mind sweep for better focus. Visualize next actions. Bring clarity to projects. Apply the Getting Things Done methodology and make it all work. Learn more.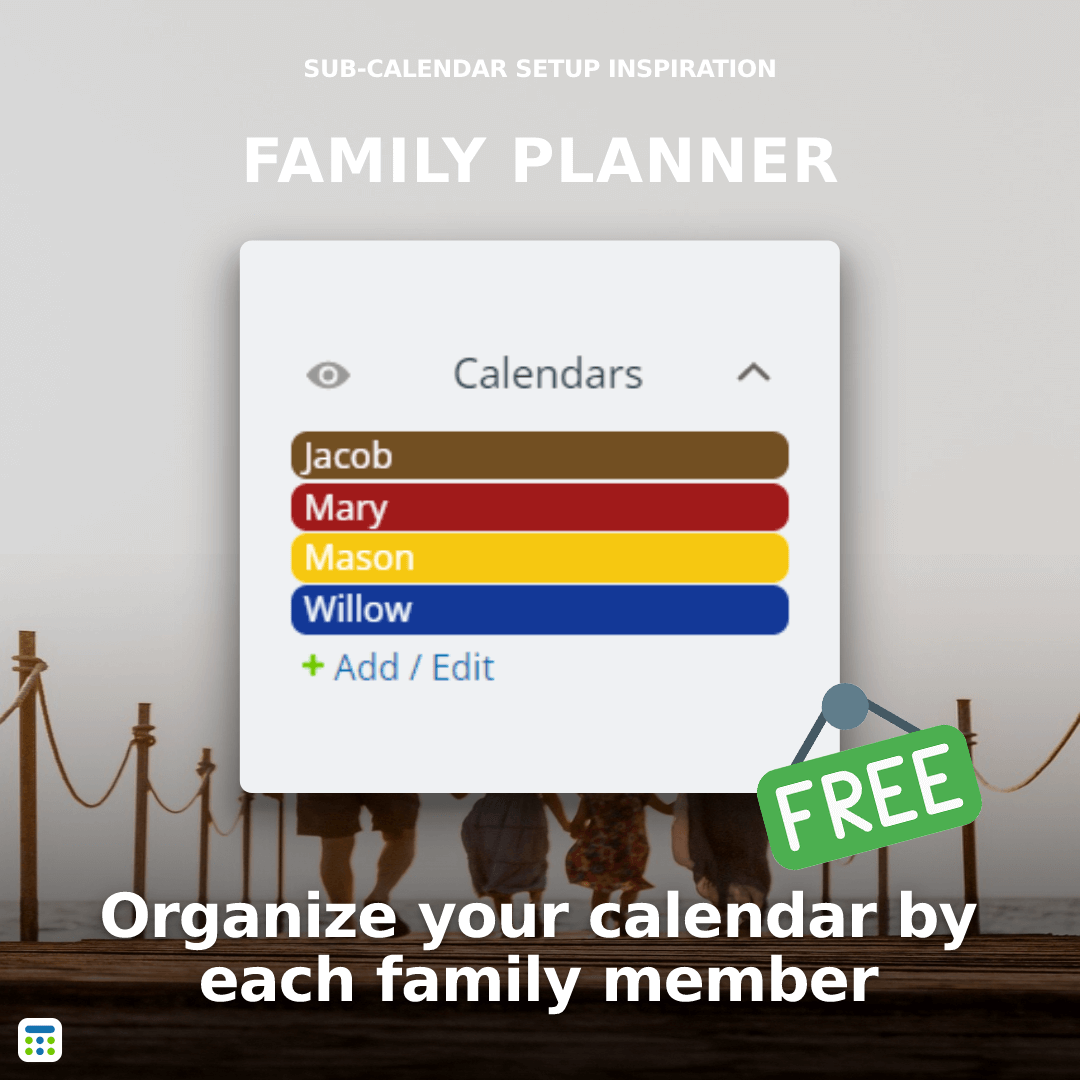 Keep up with family activities
One way to get organize for the New Year is to create a family planner to keep track of each family members schedule and what's happening each day, each week, month or year.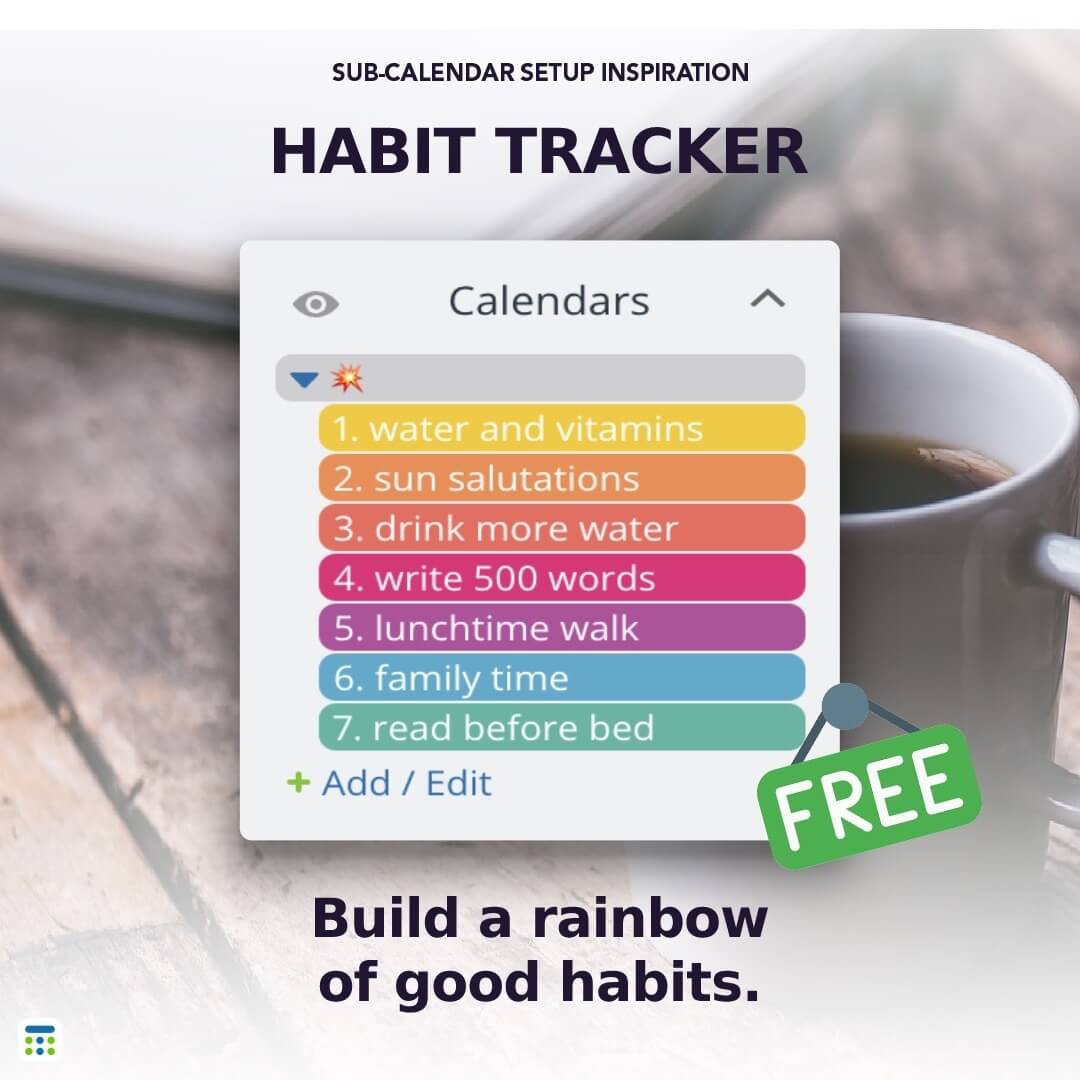 Build good habits
It's more important than ever to take good care of yourself. Build habits that keep you physically and mentally healthy. Set up a calendar, make it colorful and pretty to inspire, and check off your progress every day. Learn more.
Get organized for success today!