Easy Scheduling for Research Teams & Labs
Research teams at many universities and institutes are re-opening their research labs with safety guidelines. To protect everyone's health, the teams need a lab scheduling system to book lab space with limited slots and to keep a log of who is occupying each space, among other social distancing measures.
The Needs in the Words of Scientists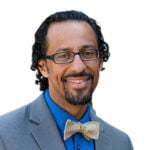 After searching through many different calendar solutions, I settled on TeamUp. I work at the Beckman Research Institute of City of Hope in Duarte, CA. We are a cancer treatment hospital, medical center, basic science and clinical research facility for type 1 diabetes, and have a graduate school for training scientists of the future.
We just started using Teamup in our Diabetes and Metabolism Research Institute because we can no longer freely use all of the equipment, instruments, and services available in our building without first controlling traffic in our labs and specialty rooms. It is a terrific solution.
Professor John Kaddis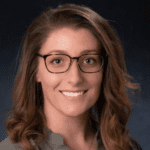 We are using the platform to schedule the use of research lab space as our university begins to phase in a return to work. Our space is shared by three separate PIs (Ferguson, Lynch, Neu) all of whom have a strong mechanical engineering background but utilize that expertise in biomedical research.
New guidelines require us to limit total occupancy and monitor who has been in what spaces. The Teamup platform will allow us a means to both book research space and a log of who was occupying each space. The ability of all users to both view and book their own time reduces the burden of any one person needing to take on this additional scheduling work and will allow all to be more productive.
Kristine Fischenich, PhD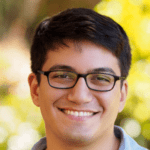 The "killer" app I am looking for is to have a defined max occupancy for a given room. Each lab space we work in will now have a "density budget," meaning that e.g. up to four people are allowed to work in that room at a given time. People are scheduling their own time to do their work. Our current solution of morning and night shifts on a google sheet is not nearly flexible enough for the unpredictable nature of biology research. (The cells that we grow in culture don't always follow the schedules we had planned.) So, I'd like a given room to have overlapping events = 4 or something like that. Up to four people can work there, and if a fifth person tries to schedule the room they get an error.
Matthew Akamatsu, PhD
Solutions: Simple, Flexible, Efficient
The key: Define available occupancy slots  with color-coded calendars
Best practice: Enable team members to self-book without conflicts
See the lab scheduler in action for yourself
Set up color-coded sub-calendars
The team leader signs up as the calendar administrator to create the sub-calendar structure: assign one color-coded sub-calendar for each piece of equipment, room, or lab slot. This allows for implementing occupancy limits.
Collapsible folders can be set up for labs, floors, wings, etc. The appropriate dependent sub-calendars are nested within the folder. 
Optional: To keep an overview of each person's shared resource use, create a team folder and add one sub-calendar per team member. When scheduling, the team member will add the booking to both the lab sub-calendar and their own sub-calendar. 
Set up access permissions
Option 1: The administrator gives all users their own modify-from-same-link access. Each user can view but not modify any bookings made by colleagues, but are able to add and modify their own events within their calendar link. 

Option 2: For a simplified solution with just one link for all team members, the administrator can set up a link with either add-only or modify permission. Add-only means users can create new bookings but cannot modify anything, while the modify permission means everyone can add and edit any events on the calendar. The optimal access permission will depend on your unique scenario. 
The resulting master calendar
Everyone will have access to the team's schedule overview and when certain lab slots or equipment are available to book.

You have an option to customize the About Box and add instructions detailing how the team can book slots and equipment.

There are also different calendar view settings, and the administrator can set the default to the view that fits the users' needs best.
How a user makes a booking
The user can see all existing bookings of the entire team. To make a booking, they simply drag the mouse over the time they want to book the specific lab slot or equipment. They enter all the required fields, then click save. 
If the user has modify-from-same-link or modify access, they are able to make changes to their booked slot when needing to reschedule or fix any errors. 
Visual Lab Scheduler Tips
Feature Tips
Here are some feature tips to help you make the most out of your lab scheduling calendar .
👋  How to share the calendar with my team?
Add each team member as an account-based user. Configure precise permission for calendar access. Create user groups. Easily manage all users and groups from calendar settings.
🔑 What are custom event fields?
Event fields–such as Who and Where–are automatically part of each event. You can create and arrange your own custom event fields to capture the information you need. Choose from text entry or predetermined choice options.
📚 How to avoid double booking?
You can choose to set each sub-calendar to allow or disallow overlapping events. To prevent double-booking, set the calendar to disallow overlapping events.
📞 How to use Teamup on a mobile app?
Teamup has powerful and convenient mobile apps. Download the free calendar mobile apps for iOS and Android. Log into your Teamup user account to keep your calendar dashboard synced between browser and devices.
🖼️ How to switch between calendar views?
Teamup has 10 unique calendar views to help you make the most of your calendar. Set a default calendar view in calendar settings. Switch between calendar views anytime with the view picker in the top right of the calendar.
🔁 How to set up repeating events?
Choose from detailed options for recurring events on your calendar. Choose the repeating option (daily, weekly, and many more) and set the number of recurrences.