Our world needs great scientists and scientific research more than ever! For research teams scheduling use of lab facilities as social distancing and safety measures, please contact support@teamup.com for a free 3-month Premium upgrade.
We are receiving inquiries and feedback from people around the world who share with us their needs and initiatives. Many educators do their best to create simple and efficient solutions to stay organized. Research teams at universities are re-opening their labs with social distancing measures to keep everyone safe. There are many touching stories. We are in this together and Teamup is here to help. If you are using Teamup to help the world in a small or big way, we'd love to hear from you and share your story.
We use the Teamup calendars to organize the access of students and researchers to our research labs at Section for Functional Genomics to ensure that we never exceed the number of persons allowed in the lab at any given time thereby ensure social distance and minimizing the risk of spreading corona virus.
❤ Professor Michael Lisby, Denmark
I am the Property Manager of two historic house museums in Sydney, Australia – including World Heritage listed Old Government House. The organisation I work for, is Australia's oldest and largest heritage conservation charity. As part of the COVID-19 pandemic, my museums have been closed and my team of 150 volunteers put into lockdown. As many of them fall into the 'at risk' age category it will be some time before they will be able to return. To help them stay connected I have set up at Teamup calendar so they can see what's happening and sign up to virtual training sessions.
❤ Rosalind Mearns, Australia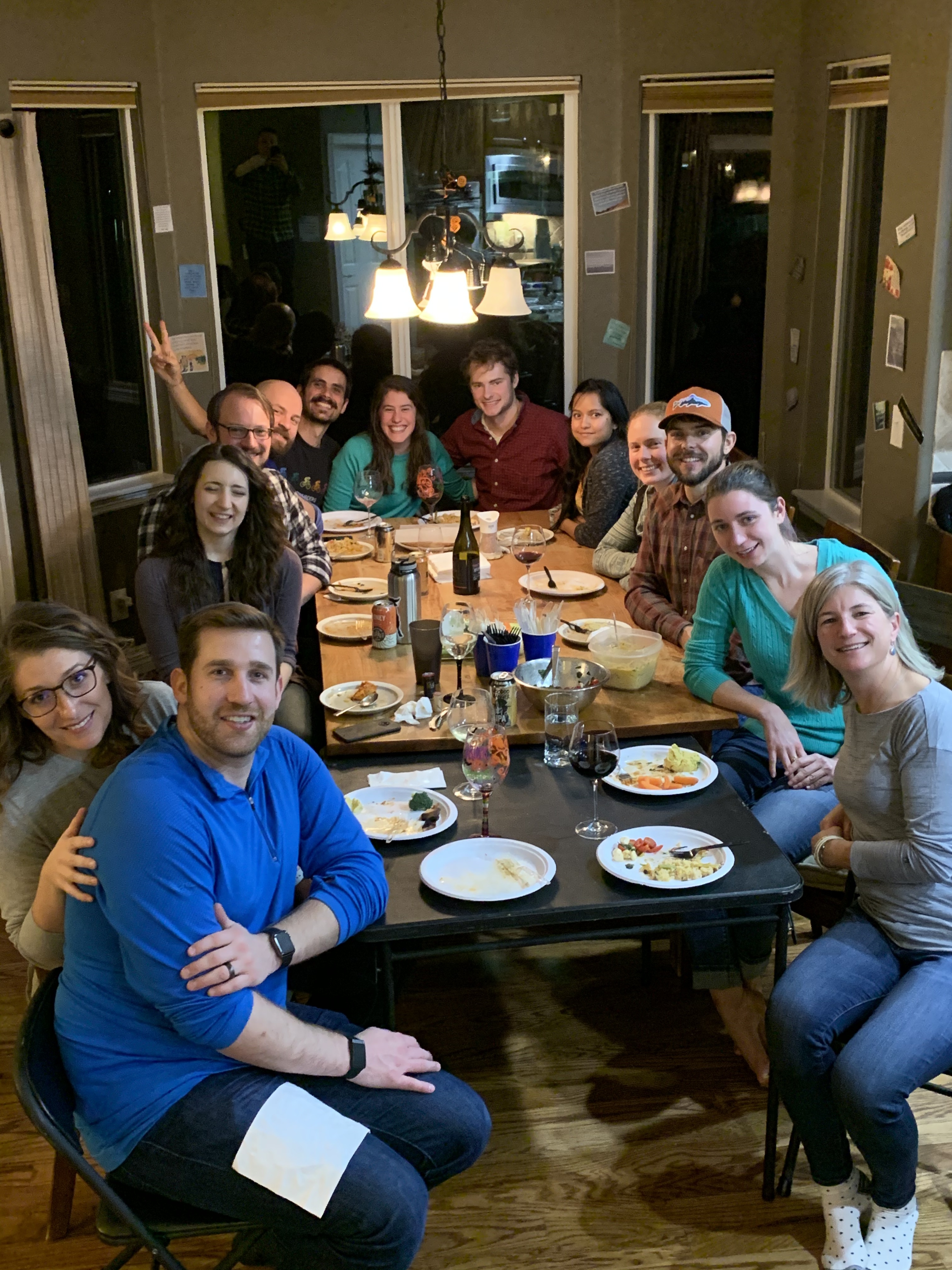 We are using the platform to schedule the use of research lab space as our university begins to phase in a return to work. New guidelines require us to limit total occupancy and monitor who has been in what spaces. The Teamup platform will allow us a means to both book research space and a log of who was occupying each space. The ability of all users to both view and book their own time reduces the burden of any one person needing to take on this additional scheduling work and will allow all to be more productive.
❤ Kristine Fischenich
I've just begun using your software and I'm really pleased with its functions and user interface. Customization is working great for me. You're enabling my business to manage our work despite difficulties brought on by social distancing.
❤ Dan
The good thing about Teamup is that you can really adapt it to your needs very easily. The setup is almost self-explanatory. The users for our calendar have easily understood the operation of the calendar and are able to work smoothly with it. The big advantage compared to scheduling appointments with WhatsApp and other messenger services is that you can always keep an eye on future appointments. Overlaps of appointments become immediately visible and the calendar can be set to prevent them from being allowed in the first place.
❤ Markus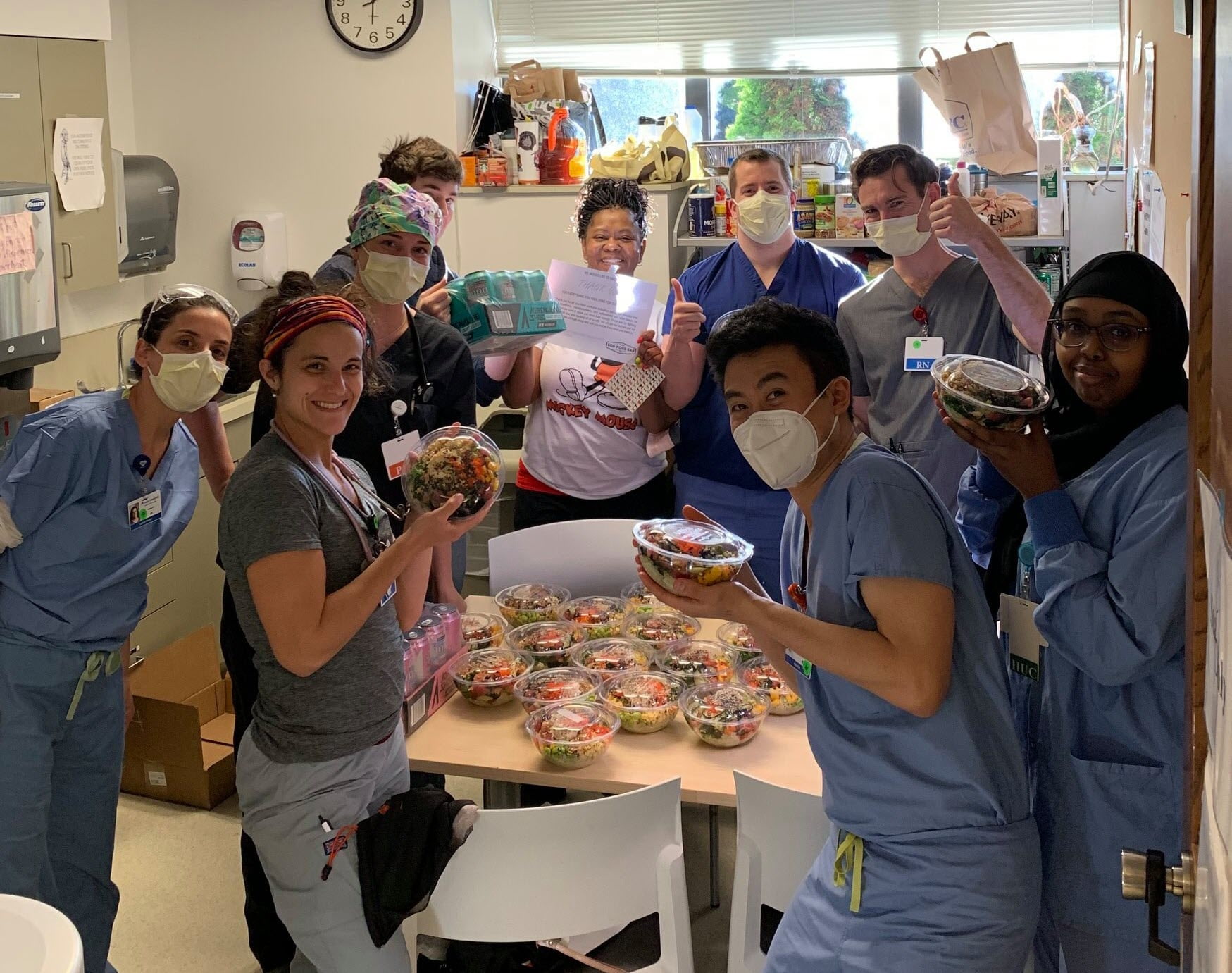 We Got This Seattle has given almost 10,000 meals to frontline workers in and around Seattle. We're working with about 50 restaurants, over 150 frontline sites, a team of drivers, and several other volunteers. There are up to 10 deliveries a day, each of which requires us to track a pick-up time, drop-off time, number of meals, meal preferences (e.g. vegetarian), pricing, and other details between a restaurant, driver, and frontline site. TeamUp has made this possible. Logistics are extremely complicated. We are so grateful to have TeamUp! It's so easy to use and lets us know exactly what needs to be done with just a glace. We love the custom fields feature, which enables us to track the many details involved in each delivery. The color-coded custom calendars are great for tracking status. Thank you TeamUp for making it easier for We Got This Seattle to give back to our community!
❤ Signe Burke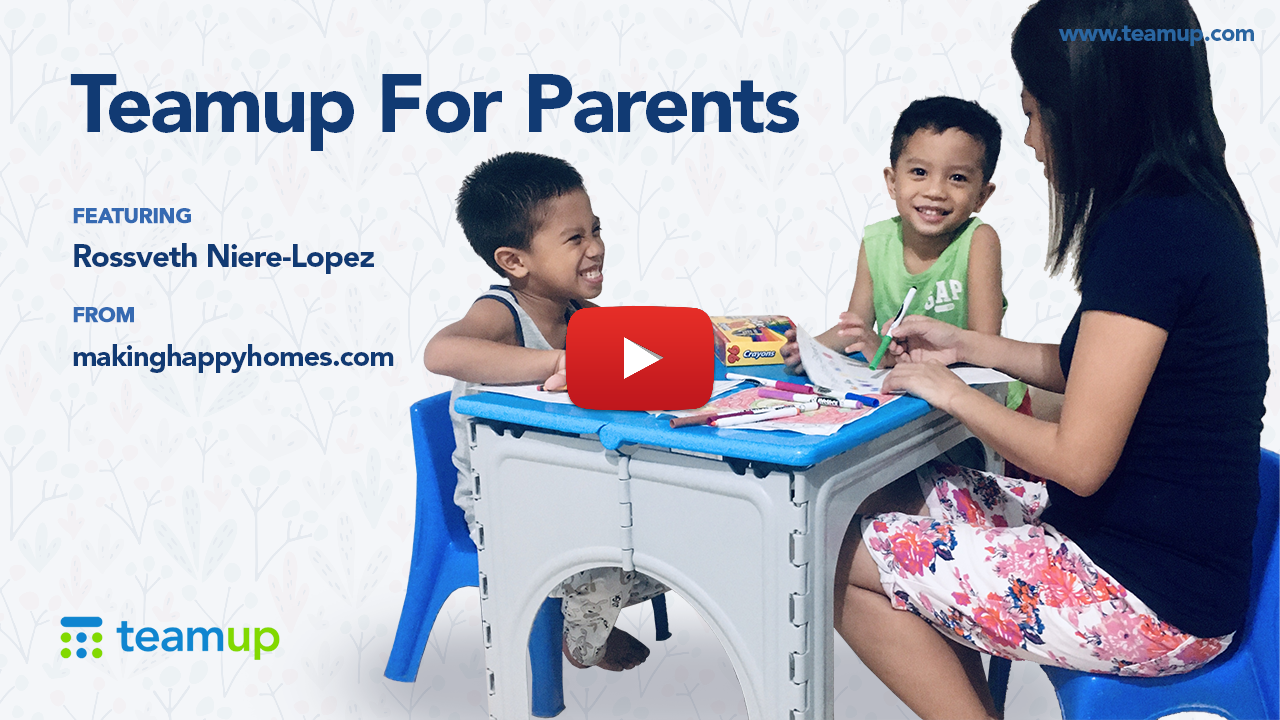 I created a shared calendar of all the FREE events and classes for kids and even for the whole family in this quarantine period. Because I myself have had a hard time keeping track of everything. Teamup provided the perfect solution for what I needed! I could create a public link to the calendar and set the permission to Add- only. The public link could be accessible by anyone, no account or email required. I could create sub-calendars for each category. Like Arts & Classes, Music, Language, etc., each one having its own color. When adding events, I could upload pictures, and set the schedule to repeat if the event is recurring.
❤ Rossveth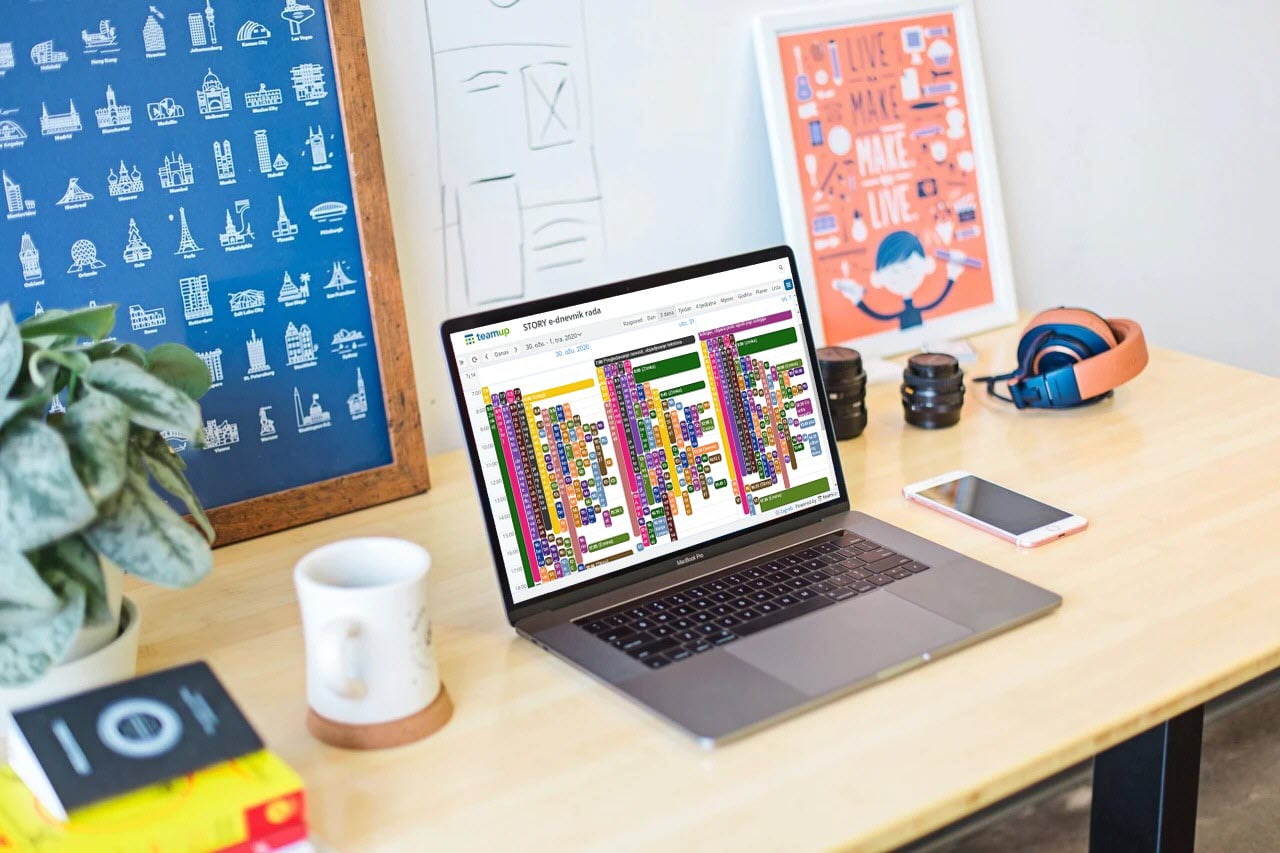 Covid-19 outbreak has forced us to practice slightly different workflow and a kind of digital transformation, but as our publishing house is also known as a leader in innovating due to the further development and market-driven synergy of our international brands, we will use this situation to further implement online practice and educate our employees and associates regarding further digital business models and systems. Teamup platform is certainly one of them and it has helped us for managing our business during coronavirus crisis.
❤ Maja
Our institute at the Department of Microbial Biology has been on shut down for the past 7 weeks. As our government slowly starts to lift the restrictions, we need to find ways to apply social distancing rules in our lab routine. We have tried several solutions to manage bookings for certain shared rooms, labs and instruments at our faculty and Teamup worked best for us.
❤ Simon
We have been busy for the last couple of weeks setting up online classes for our dance students. Teamup Calendar has proved to be a great and beneficial resource for us. We have found that our students have really appreciated having the normality of their dance lessons as well as getting some much needed connection with both their dance teachers and friends. We have been using the calendar to provide links and details for online classes so that our students can look through and access the ones relevant to them. It has made life 10 times easier than sending individual links out by email as it keeps everything in the one space.
❤ Bobbi
I head a research group at the University of Queensland where I train undergraduate, postgraduate and postdoctoral trainees in neuroscience techniques including high-throughput electrophysiology, cell culture, and calcium imaging. We would like to use the calendar to nominate who will be working on which project in various lab and office spaces. This will allow us to maintain the social distancing requirements of no more than 1 person per bench, while still being able to deliver on science training and research outcomes.
❤ Irina
We launched a 24-hour senior chat and crisis line called GoldenTALK to assist with issues that Covid-19 has created for seniors. We are a volunteer-based organization and have now grown to 150 volunteers to assist with our chat line. We are in need of a scheduling system, however, due to the current events we have lost funding until things in society change… but we still have to be here for our seniors. Thank you so much for your generosity. It's organizations like yours who should be recognized for caring and giving in times like this,
❤ Kimberly Lewis, Executive Director of I Did Something Good Today Foundation
We are a domestic abuse charity and have found the shared calendar really helpful to us continuing our service. Since Covid 19 and the lockdown situation we have had to move all our teams out of the building and all our staff our working remotely, we have managed to continue to provide advocacy and support services to our clients who are vulnerable women and children. Without the calendar we would really struggle to coordinate our team, ensuring that our helpline is still active and women and children are receiving support.
❤ Kala
I am a volunteer CASA (court appointed special advocate) for a foster child. I committed to the care team to find a calendar solution for the foster mom. She is caring for 5 foster children all who have regular online learning, therapy appointments (sometimes family and individual) and agency appointments. This mom is stressed beyond her limit in keeping up all of her foster children's varying commitments.
❤ Meg, U.S.A.
I run a riding stable and during this COVID-19 crisis, scheduling time for boarders, to keep social distance and look and after their horses, is very important. We use the free version of Team Up. I know other riding stables are using your product as well. I am a riding coach so have used the app for riding lesson scheduling too.
❤ Gayle
I am a 16 year old high school student living in Hungary. Due to the COVID-19 outbreak, like most schools in Europe, my school has had to go online. This wouldn't be much of a problem if our teachers would have been prepared to go online, but this was not the case. (Just to add some context, in Hungary we don't use Ipads or computers as part of the curriculum like in many parts of the world, and our education has so far been almost 100% offlline.) As a result of this it has been quite hard to follow when and how classes are going to take place and when our assignment deadlines are. So I used the power of the internet to find your website which looks like it could be the perfect solution.
❤ Efraim
Currently, Teamup seems to handle the load pretty efficiently. All our teachers and pupils (around 100'000 people) are on Teamup now, a very simple way to diffuse information at home.
❤ Anonymous, Switzerland
Due to our state laws, we need to close our school building and go to online learning until at least March 30, but potentially through mid-next month or longer. We would be using additional Teamup calendars to coordinate and promulgate online course meetings, as well as post homework schedules by class year so that teachers don't have to constantly email their students.
❤ Rachel
I work in Development Communications at Vassar College in Poughkeepsie, NY. Like just about everyone else, we are conducting all of our classes for the remainder of the semester online, as well as having just about everyone at the College working remotely. We are trying to devise a calendar system to show all of the communications across campus (President's Office, Dean of the College, Human Resources, etc.) that are going out to students, faculty, administrators, staff, donors, and alumni so that everyone can have a visual idea of what has gone out and what will be going out. After experimenting with your free version, we think Teamup could be a very useful solution.
❤ Brian
We are setting up an emergency plan in the Institute of Zoology to keep research going over the time that university is closed. This pertains to projects on all levels: Bachelor, Master, Doctoral thesis.
❤ Gabriele, Germany
I'm a teacher and assistant director of a school of 750 students. It's the beginning of the project. It's for an emergency school reception service for kids. Later, we'll create shared calendars for each class to help distance learning. Every teacher will add work, links, activities, documents, pictures, etc. [to the calendar]. And on the other side, the students and their parents cam read it, comment or register for video conference or any other virtual or audio conference.
❤ Alex
I work for a large nanny and babysitter agency servicing New York City and surrounding areas. Due to the Covid-19 outbreak, we have seen a rapid decline in families and sitters feeling comfortable working together in-person at the moment. We've jumped into action and are attempting to put together online some resources in order to support our network that includes hundreds of families and upwards of 700 sitters. Our idea is to offer online tutoring and activity sessions, which families can sign up for to keep their children engaged while they work from home or need to complete other tasks.
❤ Fiona, U.S.
We are using this calendar so that we instructors can keep track of the free classes we are offering remotely while our non-profit YMCA facility is closed due to the COVID 19 pandemic.
❤ Courtney
We just started a mental health hotline for healthcare workers and teamup is very useful for managing it.
❤ András, Hungary
Our cohort needs to complete 100+ more field hours to graduate but all of our field sites are closed and our graduation was cancelled. We are creating virtual opportunities for field hour completion and social support but need one streamlined calendar that is easy to update. Thank you for your kindness and support! This is such a relief for our class! Thank you, thank you! Mahalo nui,
❤ Rosanna
I am looking for a tool that will allow my network of freelance Jewish educators and musicians to communicate internally about when they are offering live content during this crisis to a mostly shared audience. We don't want to step on each other's toes, and are hoping TeamUp can help us do that. We have been providing online worship services, learning sessions, and concerts/dance parties, but don't have a central way of communicating when they're all happening so we don't step on each other's toes.
❤ Debra
4 friends and I (and maybe more students) are willing to make a planning to stick to our online courses that will start on Monday 23. I thought maybe Teamup would be a great idea to use and share our planning in order to work together on a planning that we will follow together, at the same time, but not in the same space… in order to make our best for this semester! Such a great platform. I am happy to know and use since the Coronavirus closed everything…
❤ Céline
I am currently creating Teamup calendars for my master students and PhD students to coordinate possible lab work while our university (Karlsruhe Institute of Technology in Germany) is still open.
❤ Julia
We are a language school from Ukraine with ~25 staff and over 300 students. Because of COVID we are implementing online learning now. We like Teamup and we would like to use it to plan our classes and teachers availability.
❤ Kostya, Ukraine
I am needing to use your site for the next 6 weeks if at all possible. My Education students need to attend career activities and/or seminars as part of their course requirements. Your services, I believe, would give us a virtual way to do this during the COVID-19 requirements that we must teach remotely.
❤ Patricia
I support a team of scientists at the National Institutes of Health and we are attempting to use your services to optimize our social distancing precautions and prevent the spread of the disease inside the NIH campus.
❤ Michael, Biologist