Easy and Flexible Conference Agenda
What you can do with a Teamup-powered conference agenda
Try the following with this demo conference agenda
---
CES Meetings 2018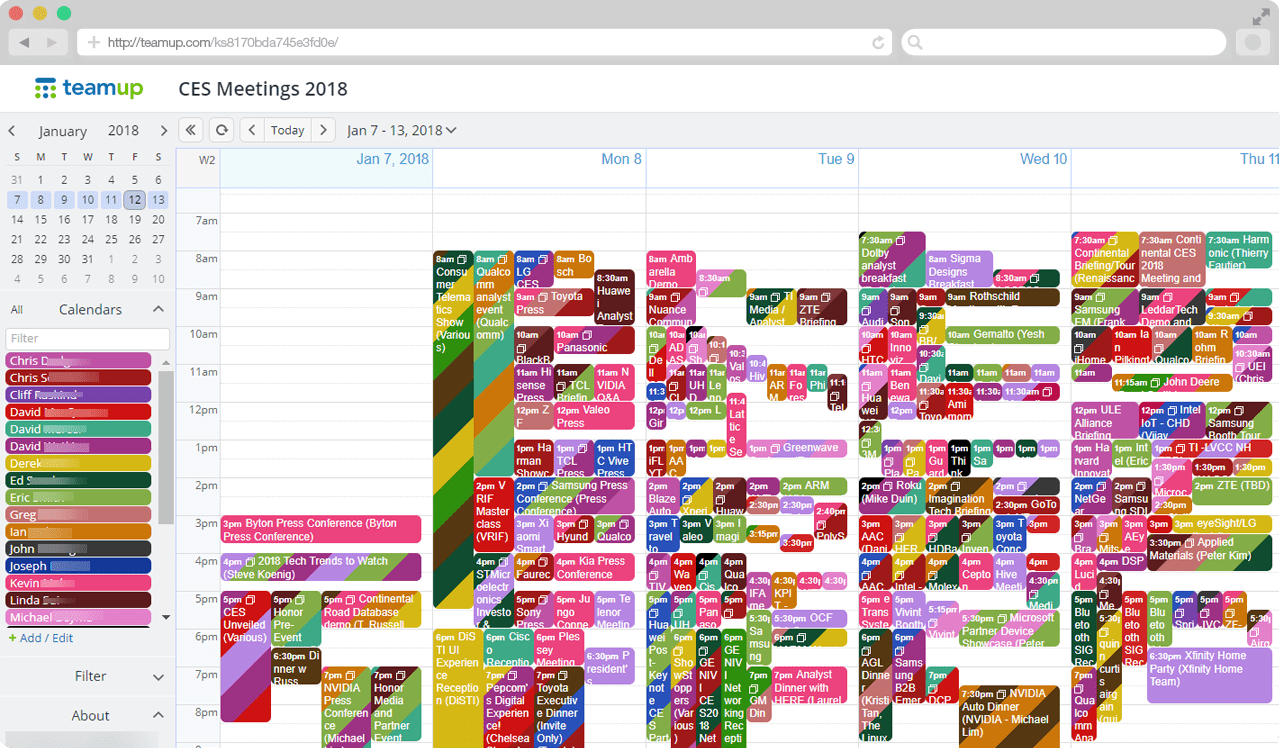 ---
 Show Planner for Exhibitors & Teams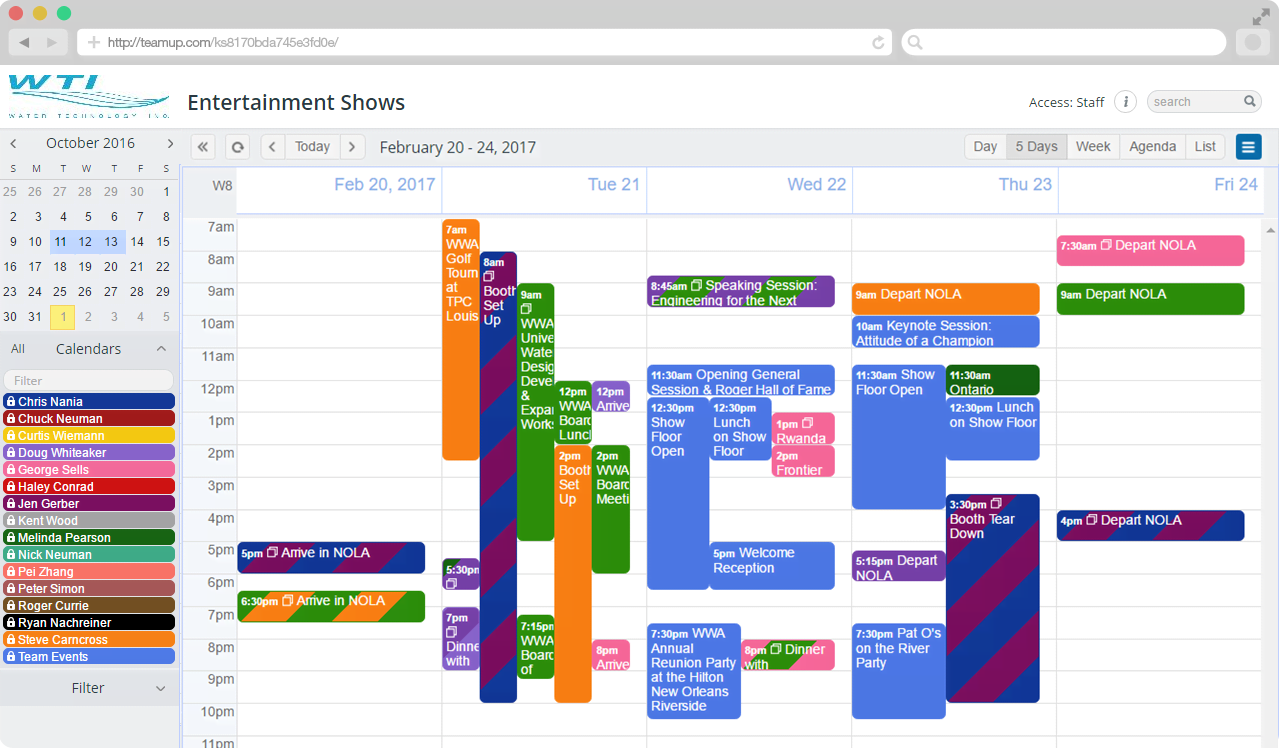 For exhibitors at large conferences and tradeshow, there are people, resources and activities that need to be organized, scheduled, and shared.  It's easy for teams to create staff schedules and see availability at a glance on a Teamup Calendar.  Everyone gets a calendar link and stays up to date throughout the event.
---
Staff Schedule at a Glance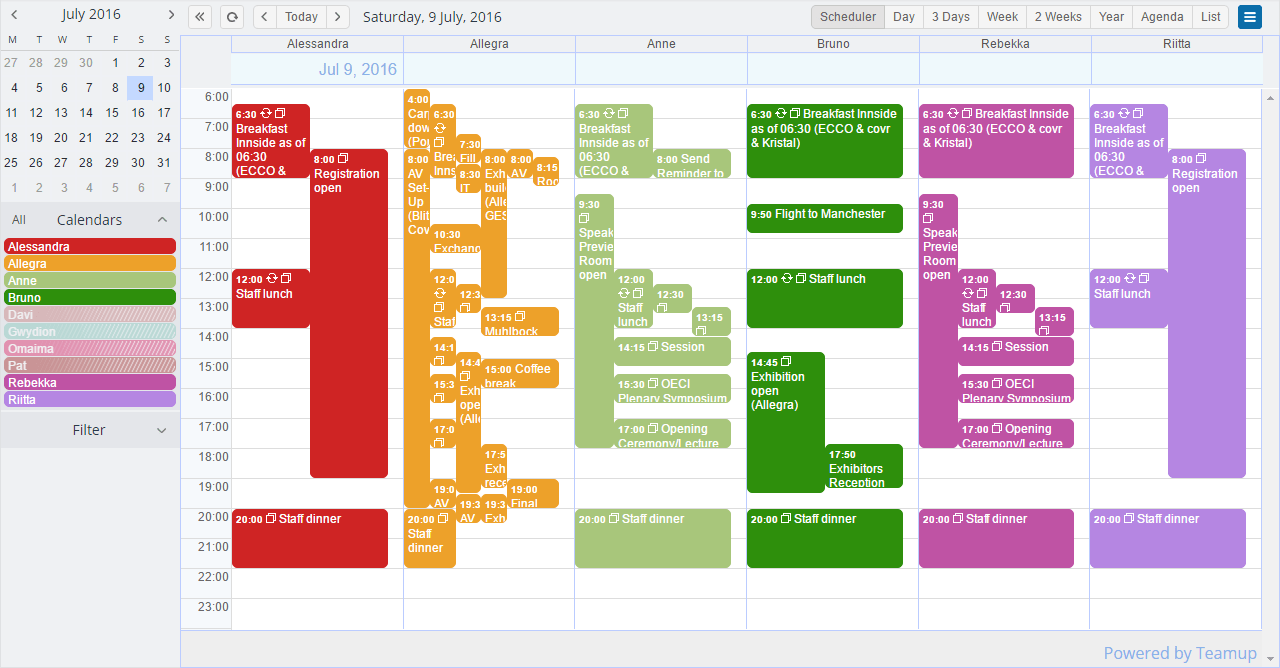 On the show floor, there are always many things going on in parallel. You may have kept mental notes on multiple options at any given moment.  Why not listing all the events you want to keep in mind on your calendar and making them easily visible to others too! Unlike a piece of paper or a spreadsheet, Teamup allows you to add as many events as needed in any time slot. No worries with space: Hide calendars or filter events to de-clutter your screen and change time resolution to optimize vertical space for display. And if you want to see all the details, just switch to the Agenda or List view.
On the other hand, if a meeting room or a staff member should only be scheduled for one event at any time, you can simply set the calendar to disallow overlapping events. No more scheduling conflicts, no more back and forth.
It's just so easy to plan staffing and track the availability on busy show floors.   Even for those not so tech-savvy, Teamup just works!